YOUNG DRIVERS WITH ADHD MORE LIKELY TO CRASH
Posted on: Sep. 06, 2017 in Safety, Teens

JAMA Pediatrics, a part of the American Medical Association, has released a study indicating that adolescents and young adults who have attention-deficit/hyperactivity disorder (ADHD) are 36% more likely than their peers to get into auto accidents.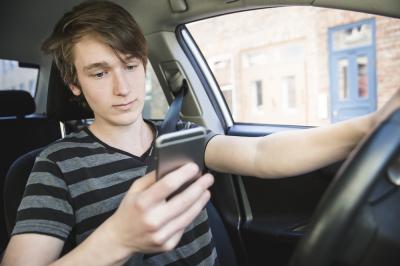 This study differs from those of the past in several ways. First, it shows that although these younger drivers face a higher incidence of crashes, the rate is not as high as previously thought. For example, a previous study conducted in 1993 found that the likelihood was 400% higher. These earlier studies used smaller samples, relied on self-reporting, and utilized data from specialty clinics.
Because ADHD can have symptoms such as impulsive behavior and a difficulty sustaining attention, particularly over long stretches of time, it presents a higher risk, particularly in those who are not in treatment. These symptoms can sometimes resemble intoxicated driving, though they often can lead to distracted driving. Long-distance and highway driving can be especially prone to distraction as these trips can often become tedious even for the most focused driver.
"The presence of ADHD among young drivers warrants concern. But the findings suggest that, as a general rule, we shouldn't be extremely concerned or fearful for allowing these youths to driver," said Thomas Power, a psychologist and co-author of the study, as well as the director of the Center for Management of ADHD at the Children's Hospital of Philadelphia.
Treatment of the condition can significantly lower the risk. In addition, driving rehab specialists can also work with young drivers to assist them in learning to drive safely and confidently. Medication has proven to be especially effective. However, research has also found that only 12% of newly licensed drivers were medicated in the 30 days leading up to receiving the license.
In addition to treating the ADHD of younger drivers, they should also be taught about the seriousness and responsibility of driving. While this is a lesson that many young people need given their likelihood to take more risks that older, more experienced drivers, it's even more necessary for those more prone to distraction and impulsiveness.
If you're ready for a new car but your credit is keeping you from getting approved, CreditYes can help with our bad credit auto loan program! We can match you with a dealership in your area that will be with you every step of the way. Our service is fast and free. Fill out our secure online application and get behind the wheel of your next car today!