YOU CAN STILL BUY A CAR WITH BAD CREDIT
Posted on: Jan. 23, 2017 in Car Loans, Debt, Credit Score, Credit

If you have bad credit, you may find it difficult to get financing when you need a new vehicle. Banks and credit unions tend to work only with people who have good credit, leaving a large group of people unable to secure financing in this traditional way. However, there are special finance lenders who will look at other factors besides just your credit score.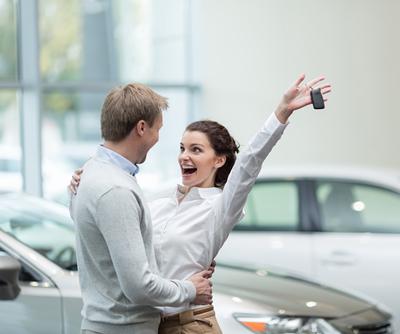 Every special finance lender has a different set of criteria when considering extending a loan to an applicant. At CreditYes, we work with people who have credit trouble to get them into new vehicles. Here are some of the things we look at.
Are you employed? You'll need to have a year or more at your current job or a two-year employment history.
Do you live in the United States? Great! We operate in all 50 states, so there's bound to be a facility near you.
What's your monthly income? You'll need to earn at least $1,500 per month to qualify.
What's your credit score? We can help borrowers with a credit score of at least 500.
Traditional lenders who only look at your credit score are missing the big picture. There are so many reasons a person could have damaged credit. Also, a person may have a low credit score simply because they lack a credit history. Having an auto loan and making regular, timely payments is a great way to boost your score, as long as a lender will extend you the credit.
A bad credit auto loan through CreditYes can be a great way to get the car you need, build up your credit score, and save you a lot of time and hassle in the process.
If you need auto financing but your credit is keeping you from getting approved, CreditYes can help! We can match you with a dealership in your area that will be with you every step of the way. Our service is fast and free. Fill out our secure online application and get behind the wheel of your next car today!