WILL THE TEXTALYZER PREVENT DISTRACTED DRIVING?
Posted on: May. 23, 2017 in Driving, Safety

What would it take to get you to stop using your phone while driving? Despite the campaigns focused on reducing distracted driving and the stiff penalties for texting and driving, many still do it.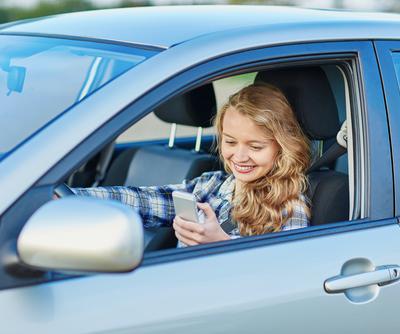 The National Safety Council found that 40,000 people died in car crashes. This represents a 14 percent increase sine 2015 and studies indicate this upward trend will continue. Distracted driving played a role in many of them.
Ben Lieberman of New York lost his 19-year-old son, Evan, in a 2011 head-on collision on a New York City highway. Mr. Lieberman wanted to know how this could happen, so he sought out the phone records of the driver. After 6 months and a lawsuit, he was finally able to learn the driver of the car Evan was riding in was texting while driving.
Now, Mr. Lieberman is now pushing for legislation in New York that would allow police to check the cellphones immediately at the scene of an accident. A new device which has been compared to a Breathalyzer is available that would be able to detect tapping, swiping, or clicking on a phone.
This legislation has been approved in one Senate committee and is pending in another. For as many people in favor of the device as a deterrent, there just as many who see it as an invasion of privacy. New York isn't the only state to consider such legislation, either. Tennessee, New Jersey, and the city of Chicago are all considering similar measures.
If the threat of getting into an accident isn't enough to scare a person into putting the phone down, would the "textalyzer" do it?
If you're ready for a new car but your credit is keeping you from getting approved, CreditYes can help with our bad credit auto loan program! We can match you with a dealership in your area that will be with you ever step of the way. Our service is fast and free. Fill out our secure online application and get behind the wheel of your next car today!