WHICH CAR SEAT IS BEST?
Posted on: Dec. 15, 2016 in Safety, Driving, Cars

Most people know that kids should ride in car seats, but it can be pretty confusing to know exactly what kind of car seat and for how long. Forward-facing, rear-facing, booster seat, convertible seat… ACK! Actually, if you know your child's height and weight, you can figure out what kind of seat is best.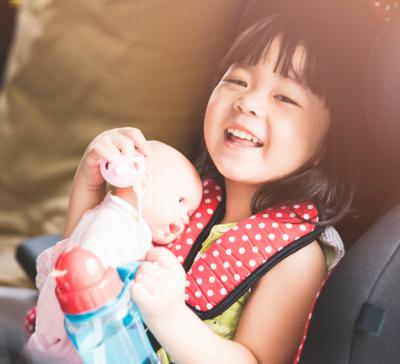 You should try to keep your child in a rear-facing car seat for as long as possible, but at least until they are a year old. Children up to age three can ride rear-facing in the back seat. There are infant-only seats that can only be used as rear-facing seats, but there are also convertible seats that can become forward-facing as the child grows. Convertible seats usually have higher weight and height limits. It's important to check the manufacturer's instructions to understand these limits. Once your child is in a forward-facing seat, be sure that the seat is properly installed and tethered according to the instructions. You can also get your car seat inspected for safety and installation. Many towns have local resources available to help you out.
You can begin to use a forward-facing car seat with a 5-point harness and tether when your child is between one and three years old. They should continue to use this type of seat until they outgrow the height and weight limitations set out by the manufacturer. This will typically occur between the ages of four and seven. Once that happens, you can switch over to a booster seat, but the child should remain in the back seat.
A booster seat uses the car's seat belt, but raises the child up so the belt fits properly. The child should continue to use the booster seat until the seat belt fits correctly without it. A lap belt should lie snugly across the upper thighs and not the stomach. The shoulder belt should cross the chest and not the neck or face. Your child may not fit in a seat belt properly until age 12. Also, your child should not ride in the front seat until age 13, as it's safer in the back seat for someone their size.
You can learn more about car seat safety by visiting www.safecar.gov.
If you need auto financing but your credit is keeping you from getting approved, CreditYes can help! We can match you with a dealership in your area that will be with you every step of the way. Our service is fast and free. Fill out our secure online application and get behind the wheel of your next car today!