WHAT TO DO IF YOU'RE IN AN ACCIDENT
Posted on: Oct. 27, 2016 in Safety, Driving, Accidents

Auto accidents are stressful. Even minor collisions can leave you shaken. This is why it's a good idea to think about what you can and should do before an accident occurs - so you're prepared just in case.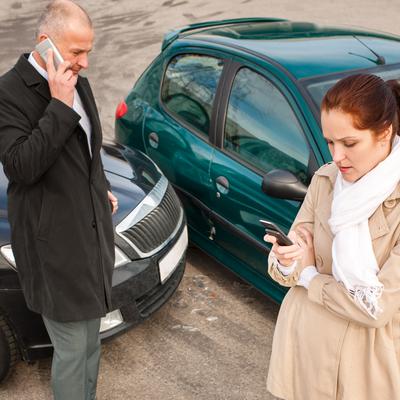 Remember to stay calm. Take a deep breath.
Next, check to see if you or any of your passengers are hurt. If anyone has been injured, or if you're not sure, call an ambulance.
If you can, move your car out of traffic. If you cannot move the car safely, or it is not drivable, leave it where it is.
Turn on your hazard lights. If you have cones or flares, use these to warn oncoming traffic.
Call the police. In some areas, this is required by law. In other areas, calling the police may be optional. It's best to research the laws in your state.
Avoid admitting fault, but do be polite. You may have caused the accident, but never say so at the scene. If possible, speak only to the police.
Take pictures of the damage and surrounding area.
Try not to leave the scene before the police or the other drivers do.
As soon as possible, call your insurance agent to report the accident.
If the police decline to come to the scene or if you decide not to call, you'll want to exchange information with the other driver. Be sure to look at their driver's license, vehicle registration, and insurance card. Make notes about any discrepancies, such as someone driving a car that is not in their name, as well as details about the accident. If there were any witnesses, get their contact information. Do not sign any document or accept any payments for damage.
No one wants to have an accident, but following these tips can help make the process of dealing with an accident much easier!
If you need auto financing but your credit is keeping you from getting approved, CreditYes can help! We can match you with a dealership in your area that will be with you every step of the way. Our service is fast and free. Fill out our secure online application and get behind the wheel of your next car today!