USING AUTOMATIC BILL PAY TO HELP YOUR CREDIT
Posted on: Apr. 04, 2017 in Money, Debt, Car Loans, Credit

Paying bills is one of those tasks that can be a real drag. No one likes to see their money disappearing from their bank account and spending the day with bills isn't often viewed as a good time. For some, it's especially stressful when they know they are behind and they have to face the reality of late fees or other financial missteps.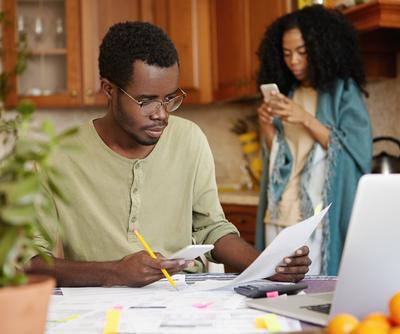 One thing you can do to make this onerous task easier is to set up automatic bill pay. For recurring expenses like your mortgage, car payment, cell phone bill, and other utilities where you'll be paying a predictable amount every month, having these payments set up in advance can save you time. For credit cards, you can often set up recurring payments for at least the minimum due or some predetermined amount.
Setting up automatic payments has some advantages:
Convenience – it just doesn't get any simpler than not having to do something manually.
Timeliness – if you often miss payments because you forget to pay them, this can help.
Economical – avoid late fees, penalties, and extra interest by paying on time.
Preserves your credit – missed payments can really hurt your score.
Many banks offer the opportunity to do this through their website and will send out payments on your behalf. You can also visit the website of the various organizations you need to pay to see if auto debit is available.
It's important to keep in mind that you'll still need to monitor your accounts with each party you're paying as well as your bank account to make sure things are going smoothly. You may want to review your statements as they come in, or set a schedule around paydays, the weekend, or some other schedule that fits your needs. When you're doing something for convenience, it's always a good idea to make sure that it works for you!
Simplifying monthly tasks is one way to make life a little bit easier. By taking positive steps to get your bills paid on time, your credit score can only benefit!
If you're ready for a new car but your credit is keeping you from getting approved, CreditYes can help with our bad credit auto loan program! We can match you with a dealership in your area that will be with you ever step of the way. Our service is fast and free. Fill out our secure online application and get behind the wheel of your next car today!