TRAVEL SAFELY THIS THANKSGIVING
Posted on: Nov. 12, 2017 in Driving

Thanksgiving is right around the corner, kicking off the holiday season. Road travel tends to increase dramatically this time of year as people drive to spend time with loved ones. The Wednesday before and the Sunday after Thanksgiving are the heaviest for air travel, but road travel itself is at its highest rate on Thanksgiving Day itself. More cars on the road, unpredictable weather, and an increase of drivers under the influence can lead to more accidents.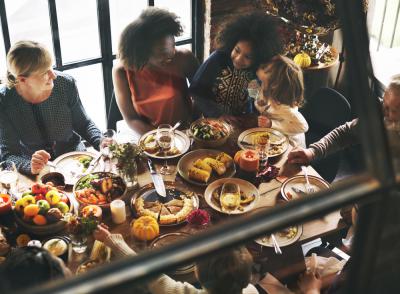 Drinking and Driving
Have you ever heard of Black Out Wednesday? The night before Thanksgiving has traditionally become a time for people to get together with family and friends they may not get to see often because they've moved away from their home towns. These celebratory occasions often include alcohol, making Wednesday night and Thursday morning travel particularly hazardous.
If you're going to be drinking, designate a sober driver or consider taking a ride-share service. Even a drink or two can put you over the legal limit and it's better to be safe than sorry!
Fatigued Driving
Driving while fatigued is another hazard. Many hit the road on Wednesday evening after work to reach their destination that night. But driving after a full day in the office can lead to a decrease in alertness on the road. Don't rely on coffee and fresh air to keep you awake. If you find yourself getting tired, it's better to pull over or delaying travel until the following morning when you're better rested.
Technology as a Distraction
If you're headed out to parts unknown for the holidays, a GPS can be your best friend. However, a GPS can also cause you to take your eyes off the road while you figure out which turn is next. Review your route before you go so you have a general idea of where you'll be traveling. If possible, having someone else assist with navigation so you can focus more on the road. Avoid traveling in the dark if the area is unfamiliar, as it's more difficult to read signs or see turns up ahead.
As always, follow safe driving habits when you travel. Make sure all passengers use seat belts, even in the back seat. Check your car over carefully to be sure it's ready for a road trip. Observe traffic laws, including the speed limit. Keep your phone out of reach to avoid the temptation.
If you're ready for a new car but your credit is keeping you from getting approved, CreditYes can help with our bad credit auto loan program! We can match you with a dealership in your area that will be with you every step of the way. Our service is fast and free. Fill out our secure online application and get behind the wheel of your next car today!