TOP 5 AUTO SAFETY TIPS
Posted on: Apr. 18, 2017 in Safety, Driving

For many Americans, driving is a necessary part of life. It's how we get to work, to buy our food, and get the kids to all their activities. However, traffic accidents are the leading cause of death for people ages 3 to 34, according to the National Highway Traffic Administration. Between weather related collisions, drink driving, and distracted driving, it's becoming increasingly more dangerous to be on the roads.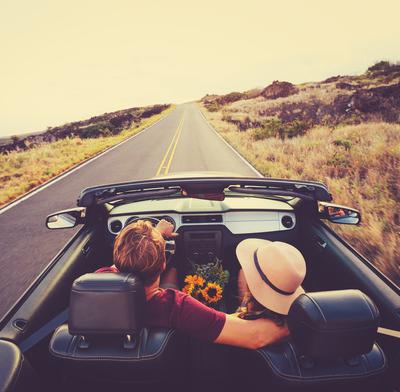 Each of us must do our part to reduce the number of traffic fatalities. As April is Distracted Driving Month, here are five things you can do to maximize safety when you travel.
Plan ahead. Before you set out on any journey, program your GPS and review your route. Be sure to know how much time you'll need to reach your destination and then leave extra so you won't have to rush or fiddle with directions along the way.
Use caution in work zones. Slow down and watch out for vehicles and workers in the roadway. Stay alert for changes in traffic patterns and lane shifts.
Buckle up. All passengers, regardless of age or seating position, should wear their seat belts. It doesn't matter how short the trip is or if an adult is in the back seat, the car shouldn't move if everyone isn't buckled up. Children should be in car seats appropriate for their age and size. This will help keep all passengers safe in case of an accident.
Secure pets. Pets should not be allowed to move freely when the vehicle is in motion. Pets should be kept in the far rear of the car with a barrier between them and the back seat. If they are riding in the back seat of a smaller car, they should wear a seatbelt. Never allow your pet to ride in your lap while you drive. An unsecured pet can distract you, but can also become a projectile in an accident.
Put down the phone. Never text and drive. If you must take a call, use a hands-free device to do so, but understand that even having a conversation can serve as a distraction. Use voice-activated commands rather than dialing. The safest bet is to just let the call wait until you can pull over.
Safe driving practices protect you, your passengers, and other drivers. The more alert you are as you drive, the better prepared you'll be to avoid a driver who isn't paying attention. You'll also set a good example for young and future drivers who may be travelling with you.
If you're ready for a new car but your credit is keeping you from getting approved, CreditYes can help with our bad credit auto loan program! We can match you with a dealership in your area that will be with you ever step of the way. Our service is fast and free. Fill out our secure online application and get behind the wheel of your next car today!