TOP 3 BAD DRIVING BEHAVIORS
Posted on: Feb. 06, 2017 in Safety, Driving, Accidents

If you've been driving for a while, it's easy to get comfortable behind the wheel. You may think you've got a handle on things and maybe even take some chances you wouldn't have taken when you first started out. But some chances can be deadly. It's always better to be safe than sorry and to practice good driving habits at all times.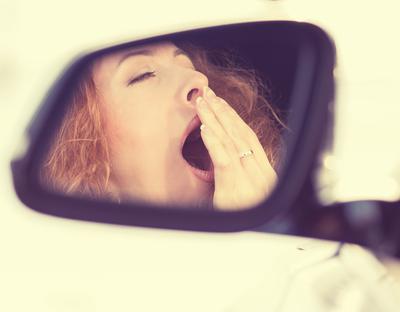 Here are the top three dangerous bad habits of drivers:
3. Fatigue. Research is now showing that driving while tired is as bad as driving while under the influence. The National Highway Transportation Safety Administration estimates there are as many as 100,000 accidents per year that involve driving while fatigued. If you're tired, don't drive.
2. Seatbelts. Not wearing a seat belt is extremely dangerous. Using a seat belt can reduce injuries, or the severity of them, in many accidents. Additionally, passengers who do not wear seatbelts run the risk of hurting not only themselves, but others in the vehicle. During an accident, unsecured passengers can become projectiles, injuring the others around them. Make sure everyone buckles up before you go.
1. Distraction. Despite the attention placed on distracted driving, there are many people who still aren't paying attention to the road. Whether it's texting, chatting on the phone, or simply adjusting the music, anything that diverts your attention from the road can lead to an accident. Reduce distractions by minimizing noise from passengers and the radio, putting your phone away until you arrive at your destination, and focusing your attention on just driving. Also, avoid eating, drinking, grooming, or other tasks while operating a vehicle.
When it comes to driving, making safety a priority is paramount. No one is invincible, so we all must do our part to make the roads safe for everyone.
If you're ready for a new car but your credit is keeping you from getting approved, CreditYes can help with our bad credit auto loan program! We can match you with a dealership in your area that will be with you ever step of the way. Our service is fast and free. Fill out our secure online application and get behind the wheel of your next car today!