THIS IS A GREAT TIME TO BUY A USED CAR
Posted on: Jul. 21, 2017 in Car Loans, Cars
How's your current car doing? Time for a new one? If so, you're in luck! This is a great time to buy a used car.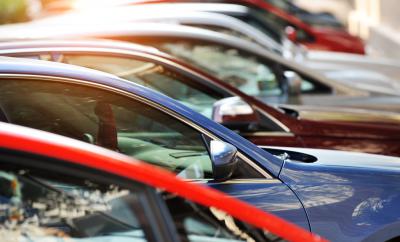 As the economy has been on the upswing over the past few years, many consumers have been buying or leasing new cars. How does that help you? Well, all those cars that left the lot a few years back are returning now to be sold used. People are ready to trade those vehicles in for newer models and this means that car dealerships have an abundance of used cars available for sale.
While you may have concerns about buying used, a car that is only one to three years old still has a long life in it, but has already gone through the fastest drop in value. That means you won't pay a new-car price for a slightly used car. This means huge savings for you!
Here's where it gets even better: A few years back, gas prices were through the roof. Tired of paying more, people were skipping large vehicles like pickups and SUVs, and instead opting for compact cars and sedans. Now, with gas prices lower again, sales of new SUVs, trucks, and crossovers are beginning to climb again.
This means that not only are these gently used cars flooding the market, but they are smaller, less-expensive cars that use less gas. More savings for you!
You'll still find plenty of older cars (more than three years old) available at used car lots, but if you can afford it, a newer used car will last longer, likely need less work in the short term, and may even still be under warranty.
The only downside in all this for someone in the market for a used car is that, if your counting on trading in your current car as a down payment, the dealer may not be buying. The reason is simple – they already have so many. If you're up for it, you may find you can get more for your car if you sell it yourself.
If you're ready for a new car but your credit is keeping you from getting approved, CreditYes can help with our bad credit auto loan program! We can match you with a dealership in your area that will be with you every step of the way. Our service is fast and free. Fill out our secure online application and get behind the wheel of your next car today!