THE BAD CREDIT AUTO LOAN PROCESS
Posted on: Sep. 16, 2017 in Car Loans

When you need a car but you have bad credit, it can be hard to know where to start. If you can't buy a car in cash, you may be concerned you'll never get a loan to finance a vehicle. While it can be trickier to get a loan when you have bad credit, it's not impossible. The process is a little different, so here's what you need to know.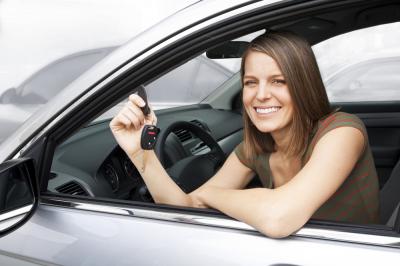 First, if you have bad credit, you will likely not go the traditional route for a loan. Instead, you'll want to find a car dealer who can connect you with the special financing you'll need. Many of these lenders will only work through these car dealers and not lend directly to a borrower. CreditYes can help you find the car dealers in your area who can help.
Often people want to go look for cars before they've secured their financing. This may work out well for someone with good credit, but when you have bed credit, it doesn't make sense to start looking until you have found that dealer. But selecting the dealer isn't the only reason.
When you must obtain special financing due to bad credit, you may also find the terms of the loan will be determined by the car you select. For example, a car that is old or has many miles on it may not qualify for as long a loan as one that's newer or has fewer miles. In other words, you may find you can take a 72-month loan for one car but only a 48-month loan for another. Why does this matter? It's simple math. Let's say you need to finance $5,000. If you divided that by 72 months you get just under $70 per month. Divide that same $5,000 by 48 months and you get $105 per month. Factor in interest payments and the price goes up.
Another way the subprime auto loan process is different from the regular loan process is what you'll need to provide in order to get the financing. You'll generally need to show a valid driver's license, a utility bill, and your most recent paystub. If you are paid irregularly or you're self-employed, plan to provide several years of tax returns. Your income is going to be important to prove you can repay what you borrow.
Knowing what to expect with a bad credit auto loan can help make the process go much more smoothly.
If you're ready for a new car but your credit is keeping you from getting approved, CreditYes can help with our bad credit auto loan program! We can match you with a dealership in your area that will be with you every step of the way. Our service is fast and free. Fill out our secure online application and get behind the wheel of your next car today!