TEXAS DRIVERS: NEW TEXTING BAN?
Posted on: Mar. 17, 2017 in Driving, Safety
Most states have a statewide ban on texting and driving. In fact, there are currently only four hold-outs: Arizona, Missouri, Montana, and Texas. However, Texas may soon be off that list.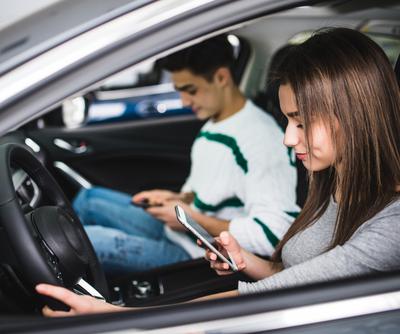 On March 15, 2017, the Texas House voted to tentatively approve a law banning texting and driving statewide. Members of the house voted overwhelmingly to approve the measure. It will now proceed to a final vote and, if passed, move on to the Senate. A Senate committee already approved a similar measure, so it's likely this ban will become law.
The measure approved by the House states that offenders would be charged with a misdemeanor. Fines for first offenses would range from $25 to $99. Repeat offenders would face penalties between $100 and $200.
Texas lawmakers have been pushing for a bill like this for years. In 2013 and 2015, a bill passed the House but could not make it through the Senate. In 2011, a bill passed through both the House and the Senate, but Governor Rick Perry vetoed the measure claiming it would "micromanage the behavior of adults."
It seems as though everyone knows that texting and driving is dangerous. As numerous distracted driving campaigns are launched, people claim to be aware. Yet, many feel that they are capable of texting and driving safely and any have admitted that they've done it in the past.
Opponents to the bill say that there's no way for law enforcement to know if a driver is texting without looking at the phone, which the legislation does not support. Therefore, violations would be based on suspicion. Opponents go on to say someone using their GPS could be unfairly targeted.
Those in support of the bill call it common sense legislation and cite the National Highway Traffic Safety Administration's estimates that as many as eight people per day are killed in distracted driving crashes.
How Texas handles this upcoming vote remains to be seen. Drivers across the country can refer to Insurance Institute for Highway Safety's website for a map of which states ban texting and driving. Of course, to be on the safe side, just put the phone down.
If you're ready for a new car but your credit is keeping you from getting approved, CreditYes can help with our bad credit auto loan program! We can match you with a dealership in your area that will be with you ever step of the way. Our service is fast and free. Fill out our secure online application and get behind the wheel of your next car today!