STUDENT LOANS: FORBEARANCE AND DEFERMENT
Posted on: Apr. 29, 2017 in Debt, Credit

Student loans are one of the leading contributors to debt in America. The debt average for a student graduating in 2016 is $37,172, which is up six percent from 2015. The average monthly payment for a borrower aged 20 to 30 is $351. Student loan debt in the U.S. is about $1.41 trillion.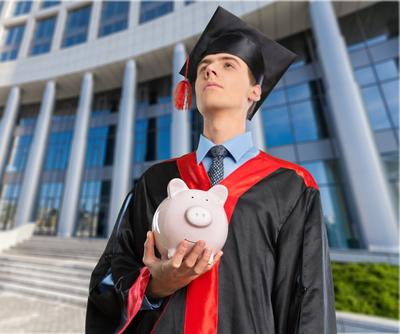 Are you one of the 44.2 million Americans with student loan debt? If you are, you might also be one of the millions who are having difficulty making payments. As financial struggles mount, many are defaulting on their loans. Doing so can have a devastating effect on credit scores, which can then lead to difficulty obtaining new loans for items like a mortgage or car loan.
Those unable to make payments may have options available to them to help. Two of these are deferment and forbearance. Here's some information about each to help you decide if either is right for you.
Deferment of your loan is a process that temporarily stops the repayment of the principal and, in some cases, stops the interest from accumulating. Deferment can last up to three years. If you have one of three certain types of federal loans, Direct Subsidized Loans, Subsidized Federal Stafford Loans, and Federal Perkins Loans, the government may pay your interest while you are in deferment. In other cases, the interest can still accumulate, so while you won't have to make payments, the amount you owe will continue to grow.
In order to qualify for deferment, you have to meet certain requirements. These can include active duty military service, some graduate fellowships, certain rehab programs for people with disabilities, and economic hardship including unemployment. You can reach out to your loan servicer to see if you qualify.
Forbearance of a student loan is something different. There are two types – mandatory and discretionary – but both allow for a break from making payments for up to one year. Interest will continue to accrue, but you can pay that interest if you're able to. Discretionary forbearances are granted by your loan provider if they wish to grant it to you. Mandatory forbearances must be granted as requested if you meet the qualifications.
You can apply for a discretionary forbearance if you are having a financial hardship or suffering from an illness. You can request a mandatory forbearance if you're in a medical or dental internship or residency, if your loan payments exceed 20% of your total monthly gross income, if you're a national program of service for which you've won an award, if you're called to duty for the National Guard, or if you're in the U.S. Department of Defense Student Loan Repayment Program.
Applying for a deferment or forbearance can help protect your credit by allowing you to take a break from payments when you'd otherwise not be able to make them.
If you're ready for a new car but your credit is keeping you from getting approved, CreditYes can help with our bad credit auto loan program! We can match you with a dealership in your area that will be with you ever step of the way. Our service is fast and free. Fill out our secure online application and get behind the wheel of your next car today!