STAY SAFE ON INDEPENDENCE DAY
Posted on: Jul. 04, 2017 in Driving, Safety

It's a day for backyard BBQs, fireworks, and fun. It's a day to celebrate the US of A.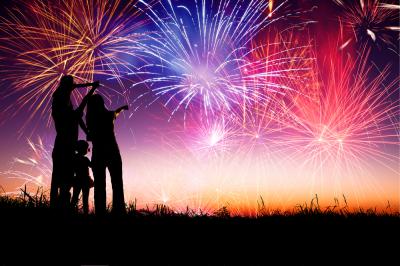 But, unfortunately, Independence Day is also cited as the most dangerous driving day of the entire year. The Insurance Institute for Highway Safety analyzed data from the five most recent years of fatal crash information available and found that an average of 118.4 lives are lost each year on this holiday.
For reference, the typical daily average for motor vehicle deaths around 90 people.
This year, the American Automobile Association (AAA) predicts 37.5 million people will be on the roads today. Tomorrow, July 5th, is also expected to be a heavily traveled day.
Why are there so many deaths associated with Independence Day? There are a few major contributors.
Alcohol. Driving under the influence of alcohol can be deadly.
Fatigue. Fatigued driving often mimics driving while intoxicated and can have similar results.
Distracted Driving. Lack of focus is a year-round cause of vehicle collisions, but it's always worth mentioning.
So, what can you do? Obviously, avoid drinking and driving by naming a designated driver or using a ride service. Make sure you get enough sleep and don't attempt to drive if you are unrested. Focus on driving and nothing else. Not only will that help prevent you from causing an accident, but staying alert can help you avoid an accident resulting from someone else's dangerous choices.
Don't turn a day of festivities into a day of mourning. Stay safe out there!
If you're ready for a new car but your credit is keeping you from getting approved, CreditYes can help with our bad credit auto loan program! We can match you with a dealership in your area that will be with you every step of the way. Our service is fast and free. Fill out our secure online application and get behind the wheel of your next car today!