SPRING TUNE UP CHECKLIST
Posted on: Apr. 10, 2017 in Cars, Auto Maintenance
It makes sense to give your car a once over every now and again. From looking into major things like brakes and tires, to minor adjustments like topping off fluids, your car needs your attention. The change of seasons is always a good time to do this for several reasons. Not only will you have a reminder built right into your calendar, but the weather can play a big role in your car's wear and tear.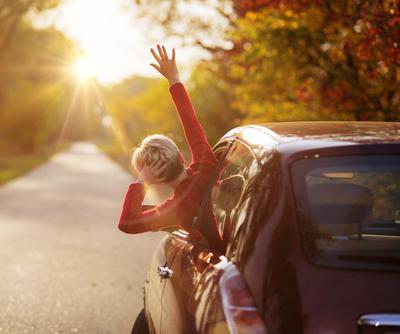 Spring is a particularly good time to perform some maintenance on your vehicle. Here are a few things you should do now that the warmer weather is on the way:
Clean your car. This may not seem like maintenance, but it is very important to the life of your car. Visit a car wash that can remove salt and debris inside and out. Be sure your car wash has sprayers that can clean the undercarriage of your car, as salt can get stuck up inside and damage your car's parts. Salt on the outside of your car can eat away at your finish, and it can break down the interior as well.
Have your alignment and suspension checked. Over the course of the winter, many potholes can form on the roadways. Though you may try to avoid them, you'll probably hit a few along the way. If your car is pulling to one side, your steering wheel vibrates, or your car doesn't seem to be handling properly, this could be due to the alignment or suspension.
Check your fluids and change your oil. Check your owner's manual for exactly how often to change your oil, but it's probably time to do it if you haven't done it in a few months. Also have your fluids topped off, as they can be depleted over the course of the winter. You may also want to flush your transmission fluid in the spring as well.
Check your tires. It's a good idea to check your tires seasonally to be sure you have enough tread, as low tread will reduce your traction and make it harder to grip the street. You'll also want to check the pressure. Don't forget the spare!
Have your brakes checked. Your pads and rotors should be inspected regularly. Letting your brakes go can mean the difference between a small repair now or a big one later. Also, being able to stop efficiently is a good idea, too!
Waiting for your car to break down isn't a maintenance schedule. Take the time to periodically check your car out to avoid big repairs later!
If you're ready for a new car but your credit is keeping you from getting approved, CreditYes can help with our bad credit auto loan program! We can match you with a dealership in your area that will be with you ever step of the way. Our service is fast and free. Fill out our secure online application and get behind the wheel of your next car today!