SHOULD YOU TAKE THAT CASH ADVANCE?
Posted on: Apr. 30, 2017 in Credit, Debt, Money

You're low on funds. It happens to the best of us! If you're seriously low and can't wait until payday for more, maybe because a bill has come due, you may consider taking a cash advance on your credit card. It's easy enough, right? You just head over to the ATM, put your credit card in and borrow. Or, maybe they've provided you with some checks that you can just make out to the person or company you need to pay. Done and done.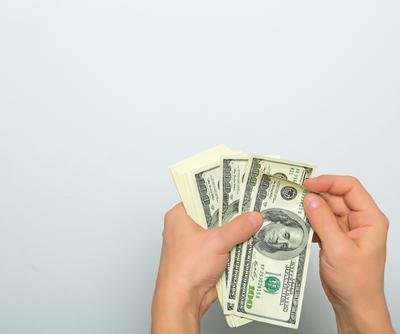 Hold up. Not so fast.
Taking a cash advance on a credit card is certainly something you could do, but the real question is whether you should. Cash advances are convenient and that convenience can come with a very hefty price. Most credit cards will charge you a significant amount of money to borrow cash – way more than just charging an item in the first place.
First, you may have to pay a cash-advance fee. In some instances, that fee can be a set dollar amount or a percentage of the amount you borrow. Other times, it will be the greater of those two. If there's a 5% fee to borrow $1,000 to make rent, that's an extra $50 right there. Are you prepared for that?
Second, the interest rate on a cash advance is often higher than your regular purchases. Rates as high as 25% have been reported from some major card issuers. You'll begin accruing interest charges immediately.
Finally, the credit card company will probably make it difficult to pay this amount back. When you make a payment, most companies apply your payment to the charges with the lowest interest rate first. That means that if you already have some charges at your regular rate, you won't be paying off that cash advance until you've paid off everything else. That much higher rate will keep growing and growing in the meantime.
There may be times when this still seems like a good idea – maybe you're really behind on payments or checks you wrote are about to bounce – but still consider what this will cost you. Be sure to call you credit card company to confirm the fees you'll be charged so you have all the information before you take that cash advance.
If you're ready for a new car but your credit is keeping you from getting approved, CreditYes can help with our bad credit auto loan program! We can match you with a dealership in your area that will be with you ever step of the way. Our service is fast and free. Fill out our secure online application and get behind the wheel of your next car today!