SHOULD YOU RENT-TO-OWN A CAR?
Posted on: Mar. 15, 2017 in Car Loans, Cars, Money

You've probably heard of rent-to-own (RTO) programs for a variety of items – from furniture and appliances, all the way up to houses. But did you know you can also rent-to-own a car? These programs allow people to pay for a car, often on a weekly basis, until the car is paid in full. It may seem like a dream option if you're low on funds or you have bad credit. However, there are some things to consider before you head down this road.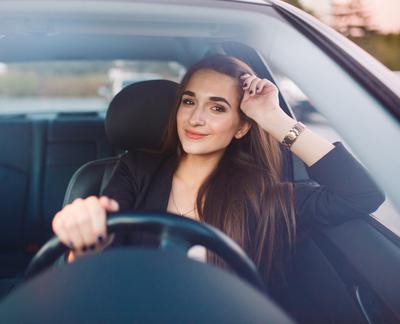 This option may seem very similar to leasing a car, but this is not the case. Here are a few major differences:
Newer car vs. older car – When you lease a car, it's often a newer model. RTOs are generally used cars. You'll want to be sure to check out the car completely, just as you would any used car you'd consider purchasing.
Warranty – Leased vehicles usually come with a warranty. RTOs do not. You'll have to pay out of pocket for any repairs the car needs and, since it's an older model, it could start to need repairs sooner than you anticipate.
Price – Leasing a car may sound like a bad deal because at the end of the term you'll have nothing to show for the money you spent. However, RTO cars typically end up costing more than they are worth. You'll want to be sure that this is the best option for you and you can live with overpaying.
Credit – In order to lease a car, the dealer will check your credit. However, most RTO programs will not. If your credit is very bad, RTO might look like the way to go. The biggest downfall here is that most RTO programs also don't report to the credit bureaus either. This means that RTOs will do nothing to help your bad credit.
That last item is critically important. If you have bad credit and want to improve it, renting a car to own it probably won't help. Leasing or even buying a car through a bad credit auto loan program can help set you back on a path to a better score, because each month you make a timely payment toward your lease or loan program, this will be reported to the credit bureaus. Takin a loan to buy a used car and paying it back properly could be an important step to repairing your credit.
Before you rent-to-own, consider buying used. If you're worried your credit will keep you from getting approved, CreditYes can help with our bad credit auto loan program! We can match you with a dealership in your area that will be with you ever step of the way. Our service is fast and free. Fill out our secure online application and get behind the wheel of your next car today!