SHOULD YOU LEASE OR BUY USED?
Posted on: Jan. 19, 2017 in Car Loans, Cars

When it's time for a new car, there are three ways to get one: Lease a new car, buy a new car, or buy a used car. There are pros and cons to all three options. The biggest con of all is one that isn't even an option. If your credit score is bad, you may not be able to buy a brand-new car at all. Leasing and buying used are both possible, even with bad credit. Let's look at why buying a used car could be a better choice than leasing.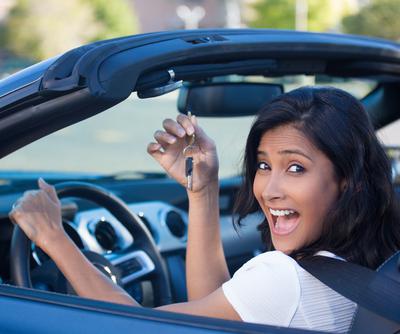 Lease payments can often be lower than the finance payments on a new car and this is one way leasing companies will try to grab your attention. However, some may find that financing a used car is actually less expensive. Those with poor credit are even more likely to be true. In addition to a higher monthly payment, the down payment on a lease for someone with bad credit can also be higher. The advertised specials may look tempting, but if you're not eligible for them, they don't help you.
Another con of a lease is that at the end of the lease period, typically three years, you'll need to come up with another down payment and sign another lease agreement if you want to continue having a vehicle to drive. If your financial situation isn't any better than it was at the start of the first lease, you may find yourself without the funds to get into another car.
Leases also come with other drawbacks you won't find with a used vehicle. With a lease, you will likely need to stick to mileage restrictions. If you are rough on a car or you have kids or pets who might damage the interior, you may find yourself liable for damages to the car.
Buying a used car means that when you're done paying it off, it's yours. If you get a late model car, you may have many more years of life left in it where you don't have to make any payments. This allows you time to save up for your next car which could be years down the road. If you decide you want to get a new vehicle, the used car you buy might be able to be traded in.
In many other regards, buying used can be similar to a lease: you may have a warranty, it will get you where you need to go, and the payments will be lower. Making regular and timely payments on either a lease or used car can help you improve your credit score. But you won't own your lease, at least not without putting a significant amount of money out of pocket even after the lease pocket was up. At the end of the day, your used car is yours.
If you need auto financing but your credit is keeping you from getting approved, CreditYes can help! We can match you with a dealership in your area that will be with you every step of the way. Our service is fast and free. Fill out our secure online application and get behind the wheel of your next car today!