SHOULD YOU BUY THE CHEAPEST CAR INSURANCE?
Posted on: Sep. 11, 2017 in Auto Insurance

The cost of car insurance can be shocking, especially if you've never had to pay for it on your own before. There are plenty of websites dedicated to simply getting you the cheapest rate possible and who doesn't love to save? If you don't really understand what you're buying and what you need, it's easy to find yourself underinsured.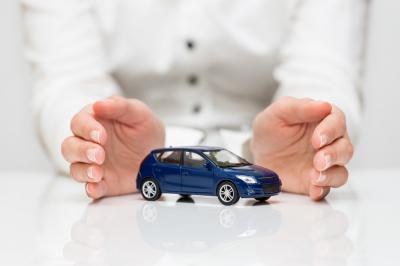 You don't necessarily need to have the best of the best, but you should make sure you know what to expect from the coverage you buy. Here are some things to consider:
Every state has its own minimum standards and you need to buy enough to comply with the law in your state. These limits are often not enough to cover all the damage in a serious accident and may leave you paying out of pocket or facing a lawsuit.
Liability insurance covers damage you cause to someone else's property as well as injuries you cause to another person. In many states, liability is all that's required.
Collision coverage is often optional because it covers damage to your own vehicle. If your car is fully paid off or is low in value, you may not wish to insure for collision. If you choose not to and your car is damaged in an accident, you'll have to pay out of your own pocket to repair it.
Comprehensive coverage pays for damage to your car from trees, animals, fire, flood, or if it is stolen. Again, this is usually optional.
How much you drive matters. If you don't commute or only drive a few miles here and there, minimum coverage may be fine for you since your risk of having an accident is lower. However, all it takes is one accident to total your car.
Some insurance policies cover things like windshield repair or replacement at no cost. Others provide roadside assistance. If you're in an accident, you may have coverage for a rental car. Don't assume these features are standard just because you've heard of them being covered in the past.
An insurance agent can help you compare policies if you feel like you aren't able to yourself. There are agents who work for one specific company and there are some who represent multiple companies. Their experience can help you understand your coverage and they can guide you to the correct company for your situation.
Your credit score and your driving record both affect your insurance rate, so you'll want to keep both in tip-top shape.
You don't have to buy more coverage than you need, but you must understand what you buy. When you've been in an accident, that's not the time to find out you don't have the insurance to cover the damages.
If you're ready for a new car but your credit is keeping you from getting approved, CreditYes can help with our bad credit auto loan program! We can match you with a dealership in your area that will be with you every step of the way. Our service is fast and free. Fill out our secure online application and get behind the wheel of your next car today!