SHARING THE ROAD: IT'S EVERYONE'S CONCERN
Posted on: May. 07, 2017 in Safety, Driving

Once spring arrives, you're likely to see an increased number of bicyclists, motorcyclists, and pedestrians on the streets. Many are seeking these methods as an alternative to driving a car as part of their daily commute. On a nice day, you're likely to see more people enjoying the sunshine by exercising or taking a family ride. Unfortunately, with increased people sharing the road comes an increase in injuries and deaths attributable to motor vehicles.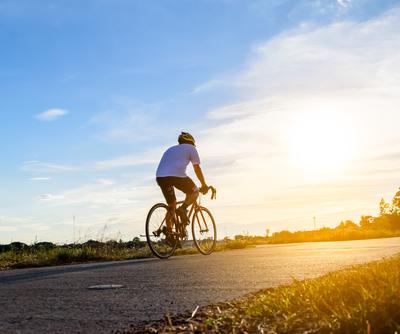 Everyone needs to do their part when it comes to public safety. No one person has full claim to road and we all must share it. Here are some tips for just how to do that:
Be alert. Distracted driving is always a problem, but as more people are on the road, the risks increase.
Stop for pedestrians in crosswalks. In many states, pedestrians have the right of way here.
Look over your shoulder. Before you pull away from the curb or open your car door, look over your left shoulder. There could be a cyclist in your blind spot.
Don't drive too close to parked cars along the road. You never know when someone will exit a vehicle.
When turning, yield. Give the right of way to cyclists and pedestrians when you're making a turn.
Slow down. Speeding through areas prone to foot and bicycle traffic can have dire consequences.
Watch for people emerging from between parked cars, riding a bike on the wrong side of the road, unexpected moves, people in dark clothing at night, and people distracted by headphones.
Spring should be a time of beauty and fun for all types of travelers. Look out for others so you can all arrive safely and enjoy the scene around you.
If you're ready for a new car but your credit is keeping you from getting approved, CreditYes can help with our bad credit auto loan program! We can match you with a dealership in your area that will be with you ever step of the way. Our service is fast and free. Fill out our secure online application and get behind the wheel of your next car today!