SEATBELTS SAVE LIVES
Posted on: Dec. 08, 2016 in Safety, Driving, Accidents, Cars

There was a time when cars didn't have seatbelts. Only a generation ago, kids would ride around in the backs of station wagons completely unsecured. But times have changed and cars are much safer than they used to be. Safer, that is, if the passengers take advantage of the safety features available to them.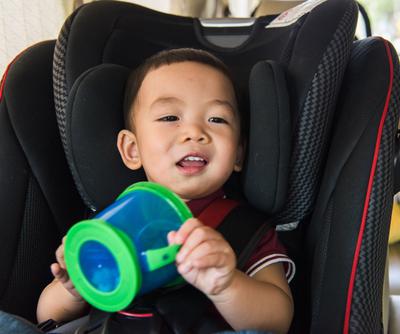 When you get in your car, it might be second nature to buckle up. And in most newer vehicles, if you forget to put your seatbelt on, an alarm will sound if you attempt to drive. But when your passengers don't use their seatbelts, there probably isn't a reminder at all. Therefore, it's up to you as the driver to ensure that all vehicle occupants put their seatbelts on before setting off on the road.
Consider these statistics:
According the US Department of Transportation, a passenger in a car traveling at 30 miles per hour will hit the windshield at 30 miles per hour if that car should get into a front-end collision. This impact is similar to a person falling from the top of a three-story building.
From a study from the National Highway Transportation Safety Administration, only 74% of back seat passengers wear their seatbelts.
Passengers in the backseat are three times more likely to die in a car crash if they are not wearing a seatbelt.
In an accident, unsecured passengers can be propelled inside the vehicle, potentially hurting other passengers.
All passengers should wear their seatbelt when a car is in motion, regardless of age or where they sit inside the vehicle. Children under age 12 should sit in the back. At safercar.gov, parents can learn about the appropriate car seat for their younger child. It's also important to learn the proper way to install a car seat.
It's impossible to prevent all accidents, but wearing a seatbelt can help keep all riders safer in the event of one.
If you need auto financing but your credit is keeping you from getting approved, CreditYes can help! We can match you with a dealership in your area that will be with you every step of the way. Our service is fast and free. Fill out our secure online application and get behind the wheel of your next car today!