SAVE MORE WITH AUTOMATION
Posted on: Mar. 05, 2017 in Money, Debt
Saving money can be hard, particularly when you are on a tight budget. Living paycheck to paycheck and having debt can make it hard to find ways to save. There's plenty of advice out there about how to cut expenses, but that doesn't help you stop the money from leaving your bank account. Just because you don't spend the money, that doesn't mean that you're actually saving the money.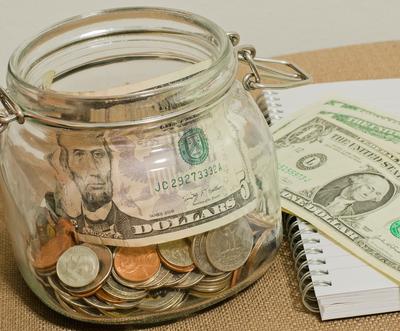 Here are three easy things you can do today to help you start saving:
Paycheck splitting: If your employer offers direct deposit of your paycheck directly into a bank account, ask if they'd be willing to split your check and deposit it into two accounts. You can have a set amount of your choosing deposited into a savings account and the balance put into your checking account for regular usage. Even depositing something as small as $10 per paycheck can get you started. Over time, you may consider raising that amount you automatically save. Similarly, if you get a raise you can have the difference go directly to savings. By setting this money aside before you think about it, you're more likely to keep it. Out of sight, out of mind.
Automatic transfers: Most banks will allow you to automatically transfer money on a routine basis. You could decide to move $10 per week from checking to savings and, at the end of the year, you'd have $520. You may want to move the money to a savings account that is not connected to your ATM or debit card so it's harder to access (but still possible in the case of an emergency). If the transfer happens without you having to take action on it, you're more likely to save than if you have to think about moving money around periodically.
Money saving apps: What if every time you spent money, you rounded it to the nearest dollar and transferred the difference to savings. So, if you spent $1.86 on a coffee, $.14 would go to savings? Or, what if you set up a process that every time you indulged in a guilty pleasure, say buying lipstick at your favorite cosmetic store, $5 would transfer to savings automatically? Apps now exist whereby you set up rules and the money will come out of your designated account to be transferred to an online bank. You can set goals for specific items or just build an emergency fund, pennies at a time. Search online for a reputable company that will allow you access when you need it.
Saving money doesn't have to be hard. By using technology to automate small amounts and setting up barriers so it's harder to get to the money, you can slowly build up some savings. You won't get rich overnight, but you might just have the funds you need for your next purchase.
If you're ready for a new car but your credit is keeping you from getting approved, CreditYes can help with our bad credit auto loan program! We can match you with a dealership in your area that will be with you ever step of the way. Our service is fast and free. Fill out our secure online application and get behind the wheel of your next car today!