SAFETY TIPS FOR FALL DRIVING
Posted on: Oct. 27, 2017 in Safety, Driving

Fall is a beautiful season. Taking a drive to see the leaves as they turn is the perfect way to spend an afternoon. But driving in fall comes with its own challenges. Motorists must be on alert to these unique driving concerns in order to keep everyone around them safe. As you're driving around this fall, here are some things to keep in mind.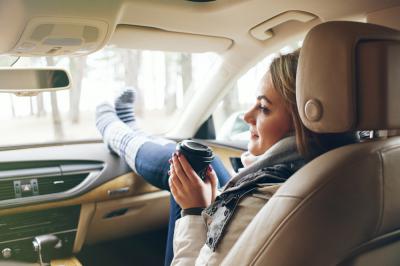 Keep an Eye Out for Kids
You may think now that school has been in session for a few months, children would be a little more cautious while crossing streets. However, kids are still kids. While they're out playing with friends or walking to and from school, they can be easily distracted. Always assume kids won't see you and be sure to slow down as you drive through residential areas. Follow the traffic laws when you see a stopped school bus and watch for children darting out from between cars. Be aware that inexperienced teen drivers are also behind the wheel and use caution.
Pay Extra Attention at Night
It starts getting darker out earlier which means more people will be driving when it isn't light out. Your evening commute can be almost completely dark, yet pedestrians are still out and about. Be aware that you will have more difficulty seeing at night and that others may not realize they can't be seen. You're also more likely to hit an animal this time of year, due in large part to the darkness. Remaining cautious when it's dark is essential.
Weather Makes Driving Dangerous
Fall weather is very hard to predict. One day it might be very warm and sunny and the next can almost feel like it's already winter! It's important to be ready for anything. Those leaves that are so beautiful can become a hazard when they're on the road. Throw a little rain on top and leaves become quite slick. It's not too early for black ice to form on roads overnight, so if it's already cold and there's moisture, you must be ready.
Some Advice Never Goes Out of Season
It doesn't matter if it's hot or cold, sunny or rainy, dark or light, some universal driving tips never change. Slow down. Avoid distracted driving. Don't drive when you're fatigued. Following this advice year round can never let you down!
If you're ready for a new car but your credit is keeping you from getting approved, CreditYes can help with our bad credit auto loan program! We can match you with a dealership in your area that will be with you every step of the way. Our service is fast and free. Fill out our secure online application and get behind the wheel of your next car today!