SAFETY FEATURES TO LOOK FOR WHEN BUYING A CAR
Posted on: Mar. 02, 2017 in Cars, Safety

When shopping for a car, whether it's new or used, you probably want the safest car you can find. After all, not only do you want get where you're going, but you want to get there in one piece. Perhaps you have a family to consider or you might have a young driver in your household to consider. As you check out the vehicles that interest you, you'll want to consider some of the main features and weigh the pros and cons before buying. Here are some things to think about.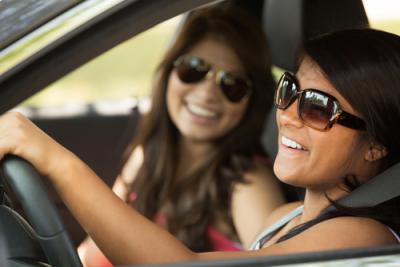 Anti-Lock Brakes. Conventional brakes are now standard on most newer vehicles, though older models may still have conventional brakes. Conventional brakes, when you brake hard with them, can lock the wheels and cause you to skid. You may find it difficult to retain control of your steering wheel. However, with anti-lock brakes, the brakes will pump, seeming to almost push back on you. This will prevent lock up and help with control. They won't help you stop faster, so proper attention and quick reaction time is still a must.
Size. Size matters when it comes to cars. Bigger, heavier vehicles tend to be safer than smaller, lighter ones. This is because the heavier vehicles carry more force in comparison to smaller ones.
Drive and Handling. Some vehicles, like SUVs and pickups, are more prone to rolling over than other cars. They are taller and do not handle the same as a low car meaning they do take some getting used to and extra caution. Cars dubbed as "high performance" like sports cars can be tempting to drive faster, therefore posing another safety risk. Consider these factors, particularly with younger, less-experienced drivers.
Restraints. Seat belts, air bags and head restraints are important features in a car. They are standard on most new vehicles, but if you're buying used, you'll want to pay extra attention to these features to make sure they are present and functioning properly.
Daytime Running Lights. Another feature that's becoming standard on most new cars, these lights can help prevent crashes by making you more visible to other drivers. Make sure you know how to operate them.
Crashworthiness. The Insurance Institute for Highway Safety (http://www.highwaysafety.org ) offers information ratings on many cars that will help you understand the risk of death or injury in a crash. Do some research on the car you're interested in.
Buying a car isn't easy – there are many factors to consider. If your budget is limited, you may consider scrimping on some features. Safety shouldn't be something you ignore.
If you're ready for a new car but your credit is keeping you from getting approved, CreditYes can help with our bad credit auto loan program! We can match you with a dealership in your area that will be with you ever step of the way. Our service is fast and free. Fill out our secure online application and get behind the wheel of your next car today!