RUIN YOUR CREDIT IN THREE EASY STEPS
Posted on: Jun. 11, 2017 in Credit, Credit Score

Your credit score is important. A good credit score can help you access loans, have better loan terms like repayment length, and interest rate. If your score is too low, you may not be able to borrow money at all. Credit, when used responsibly, is an excellent tool to help you get what you need in life. But if you're not careful, you can pull your own score down.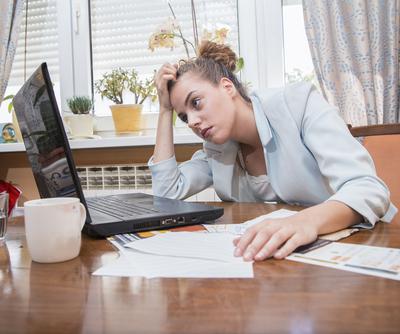 Here are the top three ways you can ruin your credit:
Ignore your credit. If you never look at your credit score and pay no attention to what's in your credit history, you might be missing inaccuracies or fraud. Better idea: Check your credit score. You can get a copy of your credit history annually from each of the three major credit bureau. Make sure you do.
Miss your payments. Failing to pay your bills on time, or at all, is a surefire way to bring your score down. Better idea: Set up auto payments, get a calendar, write yourself notes – whatever it takes. Pay your bills when they are due. If you can't make a payment, it's better to call your lender and try to make arrangements than to ignore the situation.
Spend too much. Living above your means by using credit might be fun at the time, but high balances will lower your score. Better idea: Don't use more than 30% of your available credit. If your balance is creeping higher, find ways to pay it down and reduce your spending.
Raising your score or maintaining a good one is one of the best things you can do for your financial future. It's never too late to start making better choices.
If you're ready for a new car but your credit is keeping you from getting approved, CreditYes can help with our bad credit auto loan program! We can match you with a dealership in your area that will be with you every step of the way. Our service is fast and free. Fill out our secure online application and get behind the wheel of your next car today!