ROAD TRIP SAFETY TIPS
Posted on: Oct. 30, 2016 in Driving, Safety

Going on a road trip can be a fun and exciting way to make memories for a lifetime. Whether solo, with a significant other, or with the whole family, planning ahead is essential for a successful and safe ride. Save yourself some stress by following these tips: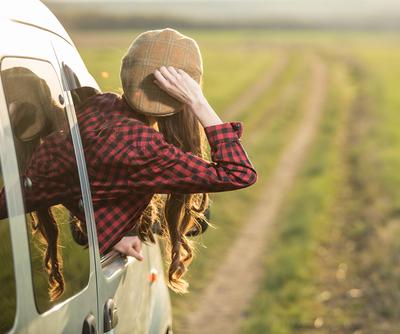 Before you go…
It may seem like an extra expense you don't need right before you travel, but have the vehicle checked out by a mechanic. Get an oil change, check the wipers, and top off any fluids.
When was the last time you had your brakes looked at? If it's been too long or you can't remember, have the pads inspected.
Check the battery charge and the terminals.
Be sure your tires are up for the challenge. Check the air pressure. Look for tears and sidewall bulges, both of which can lead to a blowout. Don't forget the tread: Insert a quarter upside down into the tread. If Washington's head is visible, it might be time for new tires. Best to check with a pro.
Packing…
Before you even get out the door, make sure your car is stocked with the essentials including non-perishable foods, blankets, first-aid kit, water and a flashlight. You'll be glad you have them if you break down on the side of the road.
When you're in your own car, it's easy to just throw everything you might need in the back "just in case." But packing lightly can save you on gas and make your car handle better. If you're really an over-packer, check the car's total weight which should be printed on the driver's side door.
If you're traveling with kids, keep plenty of snacks, drinks, and activities on hand and accessible. Reaching into the back to grab something or hand out food can be dangerously distracting.
Don't forget your GPS, phones, and necessary chargers. Consider a back-up battery pack in case of car trouble so you don't drain the car's batter while waiting for roadside assistance.
Make sure your GPS or app is up to date so you stay on course. You may want to bring a map (the paper kind!) in case you end up on a stretch of road with no Internet connection.
Be sure your driver's license, vehicle registration, and insurance cards are all current.
Once you're ready to hit the pavement…
Get enough sleep the night before and every night you're on the road. If you're fatigued, find a place to take a break or get some rest.
Don't text and drive!
Even hands free devices have been proven to be distracting, so use them with care.
Keep a safe following distance, use headlights when it's dark or raining, and use turn signals when changing lanes or turning.
Putting enough thought and care into planning may lessen some of the spontaneity of the trip, but getting caught unprepared is no fun at all. Safety first and let the good times roll.
If you need auto financing but your credit is keeping you from getting approved, CreditYes can help! We can match you with a dealership in your area that will be with you every step of the way. Our service is fast and free. Fill out our secure online application and get behind the wheel of your next car today!