RESOLVING MISTAKES ON YOUR CREDIT REPORT
Posted on: Oct. 07, 2017 in Credit

Keeping your credit score high, or raising it if it dipped for a while, takes determination. If you've been through the process, you know how hard you worked for it. The last thing you want is to have your score tanked by incorrect or fraudulent information.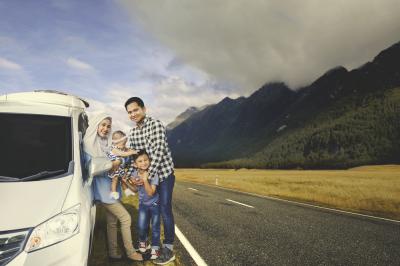 Reviewing your credit score regularly is an important step toward maintaining an outstanding credit history. You are entitled to a free credit report from each of the three major credit bureaus on an annual basis. You could request all of them at once and then do so at the same time next year. Or, you could request from each bureau every four months and keep a closer eye on things. Regardless of how you schedule your reviews, going over each report annually helps you retain some control over the information it contains and makes you more likely to spot inaccuracies and fraud.
If you do find something on your report that you feel is not correct, you'll want to act on it immediately. This could be anything from a credit account you never opened or a bill you know that you paid that is showing as delinquent. Reach out to the credit bureau that issued the report for their assistance. You'll need to identify which item(s) you are disputing, provide the facts and details as to why you are disputing it, and request that the item be either deleted or corrected. You may also include copies of any supporting documentation you have.
Next, contact the creditor. Send them a letter to advise them that you are disputing the information they provided to the credit bureau. Again, send copies of any documentation you have to support your position. You can also request that the creditor copy you on any correspondence to the credit bureau regarding the disputed charge.
It can take up to 30 days for your situation to be reviewed by the credit bureau. Often it will take up to three months for a creditor to resolve your issue. You may be entitled to an additional free report from the credit bureau with which you disputed the charge in order to verify that the disputed charge has been rectified. This entitlement can vary by state, so it's best to check with the specific credit bureau for more details.
Keeping your credit report accurate and up to date is as important as paying your bills on time. Careful monitoring of your history and resolving anything that looks out of whack will help you maintain the credit score you need.
If you're ready for a new car but your credit is keeping you from getting approved, CreditYes can help with our bad credit auto loan program! We can match you with a dealership in your area that will be with you every step of the way. Our service is fast and free. Fill out our secure online application and get behind the wheel of your next car today!