PURCHASING YOUR NEXT VEHICLE
Posted on: Oct. 12, 2014 in Car Loans

When it comes to purchasing a vehicle, what is the first thought or image that comes to your mind? If you are like many individuals, you may think about spending days and nights walking around car dealership lots only to be pressured into buying a vehicle immediately. Fortunately, this type of car buying experience has become less common with the convenience of the Internet. Below are some resources to help you determine how to purchase your next vehicle.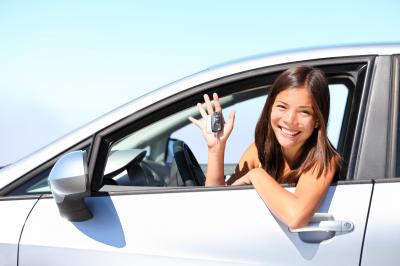 Get Pre-Approved
As you begin your vehicle search, it is important to find out how much you can afford. Nothing can be more discouraging than having your heart set on a specific vehicle and not being able to qualify for the loan amount! Therefore, your first step in purchasing a vehicle should be to get pre-approved for an auto loan.
Research
Once you have been pre-approved for an auto loan, you now have the information you need to determine what type of vehicle you can afford. If you are open to several makes and models, use online resources to find out the details of each vehicle. Several websites allow you to compare important items such as seating arrangements, interior dimensions, towing capacities, etc. Most websites even have video tours and photo images to make things even more clear. Another helpful feature of researching your vehicle online is the availability of reading consumer reviews and reports. You no longer have to purchase your vehicle on the opinion and recommendation of your salesperson. You have the benefit of reading hundreds of reviews and comments about any vehicle and determining for yourself what vehicle best suits your needs.
Independent Seller or Dealership?
After you have researched online and determined what type of vehicle you are interested in, you can now begin to research where to purchase your vehicle. Many years ago it was not uncommon to find cars for sale on several street corners and vacant lots. Fortunately, there are much more efficient ways of finding your next vehicle. First, you need to decide if you want to purchase your vehicle from an independent seller or from a dealership. Whichever method you decide, the Internet once again makes it easy to find an individual or dealership who is selling your ideal vehicle. There are several websites that allow individuals to list their used vehicles for sale and you can enter your criteria on their search engines. Additionally, most car dealerships list several of their vehicles online so you can get a good idea if their prices and car selection are what you are looking for.
Now that you are pre-approved for an auto loan and have found your ideal vehicle and the perfect seller you can reap the benefits of your hard work and research knowing you are getting the best deal.
If you need auto financing but your credit is keeping you from getting approved, CreditYes can help! We can match you with a dealership in your area that will be with you every step of the way. Our service is fast and free. Fill out our secure online application and get behind the wheel of your next car today!