PROTECT YOURSELF FROM IDENTITY THEFT
Posted on: Mar. 23, 2017 in Money, Identity Theft

Identity theft is a concern for many individuals. Data breaches and personal information hacks are all over the news, but these stories often don't give us a concrete way to protect ourselves or further our knowledge about identity theft. Understanding identity theft is the first step to avoiding it. Having realistic expectations about the danger can put your mind more at ease as you work to safeguard your identity.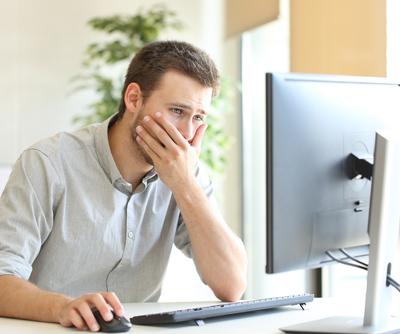 The truth is, identity theft cannot be prevented completely. If you live in the world, you are at risk. However, there are steps you can take to reduce your risk as well as to help you discover possible fraud quickly so that the damage is lessened. If you are the victim of identity theft, federal laws are in place to protect you from having to repay debts incurred by a thief. That's the good news. The bad news is that you'll still need to deal with the fallout such as making phone calls, disputing changes, and taking steps to prevent ongoing damage to your identity.
Here are a few things you can do to lower your risk of identity theft:
Discard of papers properly. Junk mail, credit card offers, and sensitive personal material all contain information a would-be thief could use to compromise your identity. Be sure cross- shred any documents or disks that have your personal information on them.
Paper isn't the only way to steal. Be wary of emails or phone calls asking you for personal information. Most institutions won't do this, so there's a good chance any requests are fraudulent. Thieves also have ways to hide where they're really calling from or make an email look authentic. When in doubt, do not respond to the request. Rather, contact the company making the request using a phone number that you obtain and ask them if they requested the information.
You must safeguard your things. Thieves are opportunistic. They will see a purse unattended or a wallet unsupervised and take it. Items like laptops, personal bags, files, anything that can possibly contain personal information can and might be stolen. Take measures to secure these items whether at home, work, or on the go. Lock them out of sight to avoid any temptation.
Using only cash isn't effective. You may think that avoiding credit card use will lower your risk. Of course, a thief can't steal an account that you don't have, but there's nothing to stop them from creating accounts in your name. You must monitor your credit history and bank statements regularly to look for fraudulent activity.
Using credit monitoring and identity theft services are a great start to protecting your identity because it puts someone else with you on the front line to keep an eye on things. Protecting your identity, and therefore your credit, can help you to retain your peace of mind and your individual purchasing power. The consequences of identity theft can be complicated and difficult to sort out. A compromised credit history and resultant lower credit score can hurt you when you need it most.
If you're ready for a new car but your credit is keeping you from getting approved, CreditYes can help with our bad credit auto loan program! We can match you with a dealership in your area that will be with you ever step of the way. Our service is fast and free. Fill out our secure online application and get behind the wheel of your next car today!