PREPARING YOUR CAR FOR WINTER WEATHER
Posted on: Nov. 08, 2016 in Safety, Driving

Depending on where you live, the threat of winter weather can vary in its severity and its onset. The best time to prepare your car for the cold, snow, and ice is when the weather is still mild. Take some time before the first storm hits to get your vehicle ready for the season to avoid catastrophes later. Here are some tips to prepare your car for winter weather.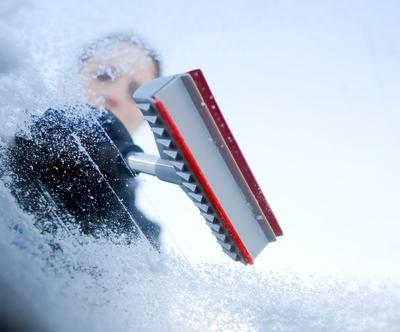 1. Visit the mechanic to have the battery, antifreeze level, thermostat, heater, brakes and defroster checked out. Take care of anything that's not in proper working order and have the antifreeze filled.
2. Check the treads on your tires. If they are worn, replace them. If your area warrants it, consider switching to a set of snow tires which will grip snowy and icy roads better than regular tires.
3. Inspect your lights. First, make sure they're working. Also look for cracks in the light casing to be sure moisture cannot get inside. Remember, it's getting darker earlier so you'll need to rely on the lights more frequently.
4. Clear your windshield wiper fluid nozzles of debris to ensure they are working. Refill your wiper fluid. Keep a bottle of extra fluid in the car in case you run out and have to add more on the go.
5. Pack a winter kit for the car. Include an ice scraper, bottled water, extra clothes, a blanket, matches, non-perishable snacks, and flashlights. If you get stranded, you'll be glad to have these items. For rear-wheel drive vehicles, keep a small bag of sand in the trunk to create traction in case you're stuck in the snow.
Once the winter weather is upon you, here are a few more tips that will keep you travelling safely:
Rinse your car off periodically to remove road salt, which can damage your paint.
Keep your car's gas tank at least half full at all times. It will make the car easier to start and will leave you less likely to be stranded in the cold with an empty tank.
If it snows, be sure to clear your car of snow and ice completely before you hit the road. Snow and ice flying off your car as you drive can become a hazard to others. It's also illegal in some areas to drive without your car adequately cleaned.
It's impossible to stop the winter weather from happening, but being prepared before and taking care of your vehicle during this time can help ensure your safety and that of the others on the road.
If you need auto financing but your credit is keeping you from getting approved, CreditYes can help! We can match you with a dealership in your area that will be with you every step of the way. Our service is fast and free. Fill out our secure online application and get behind the wheel of your next car today!