POLICE STEP UP SOBER DRIVING CAMPAIGN
Posted on: Aug. 07, 2017 in Safety

Summertime, particularly the end of summer, is the perfect time for fun with parties, barbeques, vacations, and other celebrations. Letting loose before the return to school or work is commonplace. Unfortunately, it can also be a deadly time for many.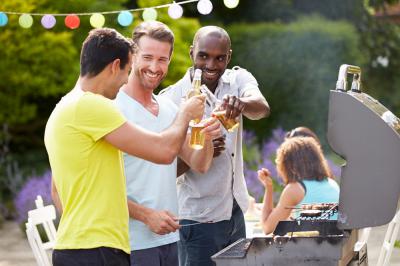 More than 10,000 people are killed each year, on average, in drunk driving accidents. This is a fully preventable epidemic.
Beginning on August 18 and continuing through Labor Day Weekend, law enforcement operations around the country will be ramping up a campaign to curb driving under the influence. Called "Drive Sober or Get Pulled Over," the campaign has police on the lookout for impaired drivers.
For drivers who find themselves too impaired to drive, the National Highway Traffic Safety Administration has created an app with simple features to help people get home safely. With it, users can get help to call a taxi or a friend. The app can also tell you where you are located if you're not sure. It's specifically designed for people under the influence who may have trouble navigating a more complicated system.
Impaired drivers can also use services like Uber or Lyft to get a ride home if they cannot drive.
Driving under the influence can hurt not only the driver, but also their passengers and other innocent people out on the roads. Take the pledge not to drink and drive. Designate a sober driver for the evening to help ensure everyone gets home safely.
Drinking and driving can have serious consequences that include getting a driver's license taken away, fines, or even jail time. Avoid it by never getting behind the wheel after you've been drinking.
If you're ready for a new car but your credit is keeping you from getting approved, CreditYes can help with our bad credit auto loan program! We can match you with a dealership in your area that will be with you every step of the way. Our service is fast and free. Fill out our secure online application and get behind the wheel of your next car today!