OVERCONFIDENT TEEN DRIVERS AT HIGHER RISK
Posted on: Aug. 04, 2017 in Teens, Safety

Perhaps the only thing more dangerous than an inexperienced driver is one who is inexperienced and overconfident. Unfortunately, new findings from Liberty Mutual Insurance and SADD (Students Against Destructive Decisions) say that teen drivers approaching their senior year in high school are among the riskiest drivers, and parents may even be part of the problem.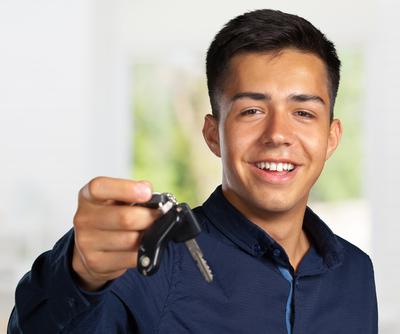 The study revealed that older teens see themselves and competent and safe drivers, yet 57% of them report they have been in accidents or near misses. Only 34% of younger teen drivers, 15- and 16-year olds, report having accidents or near misses. What's more, nearly 70% the younger drivers say they would lose their driving privileges if they were to have an accident, while only 55% of older teens would have such consequences.
As older teens become more confident behind the wheel, they tend to begin taking more risks than they did when they first began driving. Many begin to use a phone because they are less worried they'll have an accident. Of the seniors studied, almost three-quarters report feeling confident while driving. About 67% report to sometimes using apps while driving.
Phones aren't the only distractions, and older teens tend to engage in other riskier behaviors then their younger peers. Changing music, having three or more passengers, speeding, and driving while drowsy, all known dangerous behaviors, occur more often with high school seniors than they do with sophomores and freshmen.
What can parents do to encourage their older teens to continue to drive as cautiously as they did when they were younger? Most importantly, they can encourage their children to keep up safe driving habits. Rewarding safe driving, rather than only penalizing bad driving behaviors, may offer more of an incentive for older teens. Enforcing teen driving contracts and utilizing technology like apps and telematics that monitor driving habits can help. Parents should also practice what they preach by staying off the phone and focused on the road.
The best way to gain experience is to practice. Parents should continue to practice driving with their kids, even after they have their license. By driving together, parents can work on building their young driver's confidence while knowing their children are driving as safely as possible.
If you're ready for a new car but your credit is keeping you from getting approved, CreditYes can help with our bad credit auto loan program! We can match you with a dealership in your area that will be with you every step of the way. Our service is fast and free. Fill out our secure online application and get behind the wheel of your next car today!