OCTOBER IS FALL CAR CARE MONTH
Posted on: Oct. 01, 2017 in Auto Maintenance

October is Fall Car Care Month, so that means it's time once again to think about seasonal maintenance of your vehicle. Now is a good time to get your car ready for the cooler temperatures and longer nights. In many areas, the winter can turn almost winter-like in no time, long before the actual start of winter. Taking a few steps to be sure your car is ready for anything can save you from hassle later.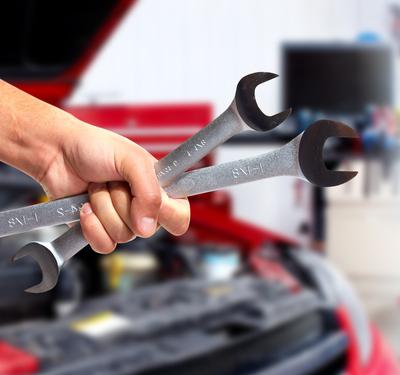 Replace windshield wiper blades. Over time, wiper blades deteriorate and need to be replaced. If they are cracked or worn, they won't fully clear the windshield which can result in a dangerous driving situation.
Check the heat and defroster. You likely haven't turned on the heat in months. It would be terrible to find out it's not working on that first chilly morning. Also check that your defroster is working in the front and back of the car.
Change the oil. Refer to your owner's manual for exact timing for oil changes, however, if it's been a while, take care of this now before the nasty weather sets in.
Top off fluids. While your car is in for the oil change, refill fluids such as transmission, brake and steering, and antifreeze. Don't forget the windshield washer fluid!
Inspect brakes and tires. Brakes and tires need to be performing at their best in the cold months. When the road is wet and slippery, it's especially important that brakes function well and that your tires have adequate tread. Tires should also be properly inflated.
Once you've give your car the once over and confirmed it's up to snuff for the winter months, get it cleaned and detailed. After all, you were likely driving all over this summer having fun. Why not treat yourself to a freshly cleaned car for the new season?
If you're ready for a new car but your credit is keeping you from getting approved, CreditYes can help with our bad credit auto loan program! We can match you with a dealership in your area that will be with you every step of the way. Our service is fast and free. Fill out our secure online application and get behind the wheel of your next car today!