NHTSA RELEASES 2016 FATALITY STATISTICS
Posted on: Oct. 12, 2017 in Driving

Recently, the United States Department of Transportation released the National Highway Traffic Safety Administration's 2016 statistics for fatal traffic crashes. 37,461 people were killed on US roads in 2016, representing a 5.6 percent increase from 2015.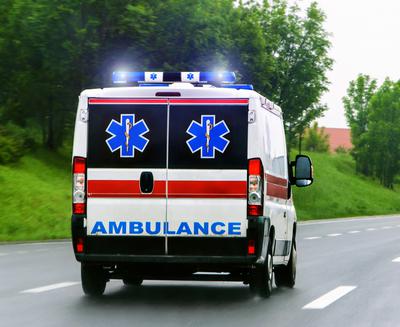 While the number of vehicle miles travelled also increased from 2016, the percentage increase, 2.6 percent, was not as high as the increase in deaths. The fatality rate was 1.18 deaths per 100 million vehicle miles travelled last year.
The good news is that the number of deaths due to distracted and drowsy driving decreased from the prior year. Distraction-related deaths numbered 3,450, which was a 2.2 percent decrease. Drowsy driving deaths declined at an even higher rate, 3.5 percent, for a total of 803 fatalities. With an increased focus on education around the dangers of distracted and drowsy driving, it appears there has been a positive impact.
Unfortunately, that's not the whole picture. Many other types of death did rise. For example:
Pedestrian deaths: 5,987 deaths/9.0 percent increase
Motorcycle deaths: 5,286 deaths/5.1 percent increase
Unbelted deaths: 10,428 deaths/4.6 percent increase
Speeding-related deaths: 10,111 deaths/4.0 percent increase
Drunk-driving deaths: 10,497 deaths/1.7 percent increase
Bicyclist deaths: 840 deaths/1.3 percent increase
Motorcycle deaths saw the second highest increase in fatalities over last year. Not surprisingly, motorcycle deaths were 11.5 percent higher in states without universal helmet. This increase was the highest number of fatalities of this type since 2008. Motorcyclists age 60 and over saw an increase in 21.5 percent, or 156 more fatalities, since last year.
Older drivers, those age 65 and over, and younger drivers, those between the ages of 16 and 24, continue to see larger increases than drivers between the ages of 25 and 64. In fact, the percentage increase for those over the age of 65 is following a 10-year trend.
The report indicates that many of the fatalities, as many as 94 percent, are related to behaviors drivers choose such as drunk driving, speeding, and a failure to use seatbelts. The NHTSA has been and will continue to work with state and local authorities to address these choices and help to reduce the number of traffic deaths. They are also committed to promoting technologies that can potentially save lives.
Safety on America's roadways is everyone's concern. By making safe choices and encouraging others to do the same, the number of fatalities can be reduced.
If you're ready for a new car but your credit is keeping you from getting approved, CreditYes can help with our bad credit auto loan program! We can match you with a dealership in your area that will be with you every step of the way. Our service is fast and free. Fill out our secure online application and get behind the wheel of your next car today!