MORE MONEY MANAGEMENT FOR YOUR 40S
Posted on: Jun. 20, 2017 in Money

By your forties, you probably have stopped to look at where you are and where you're going in all aspects of your life. You might know exactly how you want your life to look in the coming years. But are you setting yourself up to get there?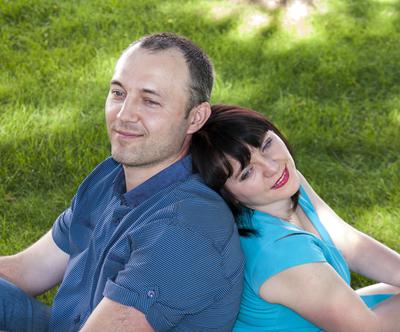 Did you miss yesterday's tips for 40-somethings? You can catch up here.
Here are five more tips for forging ahead financially in your 40s.
Reserves: You already know you should have three to six months' worth of expenses in savings. And you're probably setting some money aside for retirement and college for your children. But, particularly if you're a homeowner, you should be setting aside some funds for repairs and replacement of items you rely on. The roof, the furnace, the car – they're all going to need updating at some point. You might as well be ready.
Cash: As much as possible, pay cash for everything. This will help keep you on track with your budget and reduce your chances of getting into debt. If you have debt, you're throwing your money away on interest charges. Aside for mortgages and car loans, use cash.
Mortgage: Speaking of your mortgage, start thinking about how you can avoid paying one in retirement. You still have 20 or so years to pay the house off or do what's necessary so you can sell and downsize. Take a look at the outstanding principle and the years left on the mortgage. Give some thought to where you want to retire and how you want to live when you do. Then make a plan to get there.
401(k)s: By the time you reach your 40s, you've probably worked for a number of employers. This adds up to having a number of 401(k) accounts that have been sitting since you left each job. This is a good time to take inventory and either roll them all into your current employer's plan or into an IRA. Consolidating makes it much easier to keep track of what's happening with your money.
Spending: Now is the time to start reining it in. Every purchase you make, obviously, is money leaving your bank account that could have been put toward debt repayment, saving, or paying down the mortgage. Start practicing frugality before you need. There may still be times when extravagances are preferred, but looking for expensive alternatives for your daily expenses is one easy way to keep more money in your wallet.
As we've pointed out in every decade, the key is to live within your means while preparing for the future. Taking steps to plan for the years ahead can make the transition to retirement age that much easier.
If you're ready for a new car but your credit is keeping you from getting approved, CreditYes can help with our bad credit auto loan program! We can match you with a dealership in your area that will be with you every step of the way. Our service is fast and free. Fill out our secure online application and get behind the wheel of your next car today!