MORE AIR BAG RECALLS - WHAT YOU NEED TO KNOW
Posted on: Mar. 13, 2017 in Safety, Cars
Air bags are back in the news again, this time because Nissan has recalled more than 54,000 cars. The car company has said that there is a chance the curtain and seat-mounted air bags can unexpectedly deploy when the door is slammed.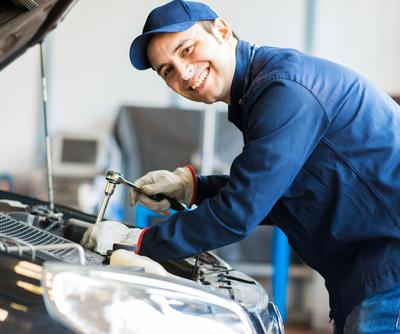 Nissan North America, the manufacturer, has specified that this recall affects the 2012 Nissan Versa. The malfunction and accidental deployment of the air bags is likely caused by a degrading of the side impact sensor connector pins. Versa owners can have the vehicle's jumper harness and the side impact sensor replaced free of charge by contacting Nissan's customer service line at 1-800-647-7261.They can also contact the National Highway Traffic Safety Administration Vehicle Safety Hotline at 1-888-327-4236.
If you're unsure if your car is affected by this or any other recall, you can search for recalls using your cars Vehicle Identification Number, or VIN, on the www.safercar.gov website.
If there is a recall on your car, it's very important that you have it looked into right away. Minor problems can get worse, leading a potentially dangerous situation to become a deadly one. Often a can manufacturer will send you a letter in the mail to advise you of this hazardous situation. You may also hear about recalls on the news or in blogs like this one. You can also make it a habit to routinely check the Safer Car website for outstanding recalls.
In 2016, there were 927 separate recalls for a record 53.2 million cars. This was also the third year in a row where the total recalls were record-breaking, according to www.cars.com. While one vehicle may have multiple recalls, the numbers they report reflect individual cars, not number of recalls. Air bags aren't the only part responsible for these recalls, but they do represent a significant amount.
No matter the reason for the recall, don't ignore it. Though it's often an inconvenience to deal with, repairs are typically covered by the manufacturer and it definitely beats getting injured or having your car break down unexpectedly!
If you're ready for a new car but your credit is keeping you from getting approved, CreditYes can help with our bad credit auto loan program! We can match you with a dealership in your area that will be with you ever step of the way. Our service is fast and free. Fill out our secure online application and get behind the wheel of your next car today!