MONEY MANAGEMENT FOR YOUR 40S
Posted on: Jun. 19, 2017 in Money
Turning 40 is a major milestone. Many find it to be a point to look back and reflect while also looking forward in the hopes of making the most of the years that are ahead. By 40, many people are about half way through their working years which can be a relief or a burden, depending on how prepared they are.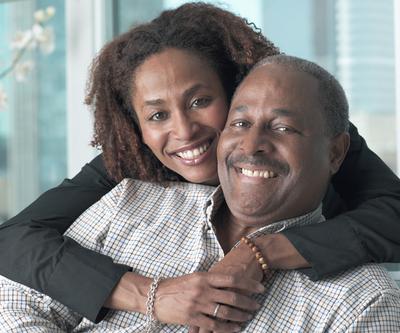 If you're looking for tips for your 20s, check here and here. For your 30s? We've got those here and here.
Here are five tips for forging ahead financially in your 40s.
Budget: For every decade we've covered, budgeting has been our number one tip. Why? Because without a firm grasp on what you earn and what you are obligated to spend, it's impossible to know what your disposable income is. You also can't successfully save or plan for the future.
Retirement: If you haven't started saving for retirement yet, you're officially behind. You should be setting aside as much of your paycheck as feasible – as much as 15% of your paycheck. You likely still have 15-25 years in the workforce, but as you've probably noticed by now, life can start to move pretty quickly. If you're not sure you're on the right savings path, sit down with a financial planner.
Family: Many 40-somethings find themselves stuck between needing to help out aging parents while still taking care of their own children. Familial obligations (and the guilt when you can't, won't or don't want to) can take a toll emotionally and on your finances. Be clear about what you can and can't do. Have honest discussions about everyone's expectations so you can plan accordingly.
Insurance: Planning for your future and that of your family is essential. Failure to plan can leave everyone hurting. If you haven't already taken care of securing life, health, disability, and long-term care insurance, do so now. The older you get, the costlier these policies are. If you have them, evaluate if you're adequately covered. As your assets may have grown over the years, you may need additional protection. An insurance advisor can help.
Comparisons: Since people often do a lot of soul-searching in their 40s, it can be tempting to see where others are in life and compare yourself to them. Don't. People who seem to have it all could be drowning in debt. People who seem to never spend a dime could be saving it all for a child's education or caring for a sick family member. You just never know, so you can really never compare. Focus on your goals and finances.
If you're ready for a new car but your credit is keeping you from getting approved, CreditYes can help with our bad credit auto loan program! We can match you with a dealership in your area that will be with you every step of the way. Our service is fast and free. Fill out our secure online application and get behind the wheel of your next car today!