LIFE AFTER REPOSSESSION
Posted on: Aug. 29, 2017 in Credit, Car Loans

If you've had a car repossessed in the past, you may be wondering if you can ever get an auto loan again. In many cases, repossession won't ruin your chances for life. But it will hurt for a while.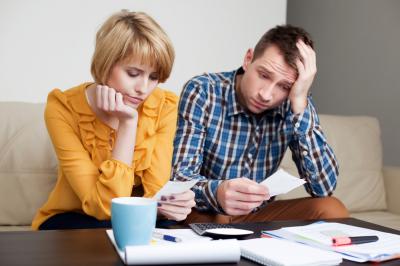 The reason most people have a car repossessed is because they failed to make the payments as agreed when they signed the contract. This can be the case for a new, used, or leased vehicle. Late payments and delinquencies are the most damaging things to a credit score. In fact, this makes up 35% of a person's credit score. It follows then that if a car is repossessed due to missed payments, the credit score will suffer.
The lower score won't be the only damaging result of a repossession. The credit history report will show that a car was repossessed. Or, if the car's owner agreed to voluntarily surrender the vehicle, this is what will show on the report. A voluntary surrender reflects slightly better because it shows the person took some responsibility for the situation and didn't wait until full repossession was ordered.
Once you've had a car repossessed, the best thing you can do is try to build your credit back up. A repossession can remain on your credit report for seven years, but you'll still want to pay off any amounts you still owe. You can then request that the lender report the loan as resolved and ask that they note it as "paid in full" or "satisfied" on the report. This can help your report look better in the future.
Next, make sure that any other credit accounts remain in good standing. Pay your bills on time and don't acquire too much debt. Aim to use less than 30% of your available credit at any time.
The longer ago a repossession occurred, the more likely you'll be to get approved for future loans. Most experts recommend letting at least a year pass after a repossession before applying for a new car loan. While it will still show up on your report and your score may still be lower because of it, having good habits for a year after the event will show you're attempting to turn things around.
If you're ready for a new car but your credit is keeping you from getting approved, CreditYes can help with our bad credit auto loan program! We can match you with a dealership in your area that will be with you every step of the way. Our service is fast and free. Fill out our secure online application and get behind the wheel of your next car today!