KEEP KIDS HAPPY ON ROAD TRIPS
Posted on: Jul. 15, 2017 in Driving
Family road trips are as American as baseball and apple pie. Piling everyone into the car and setting out for adventure sounds perfect! That is until the kids start whining they are bored and asking if you're there yet. A little planning can go a long way to keep the peace and help make the trip successful.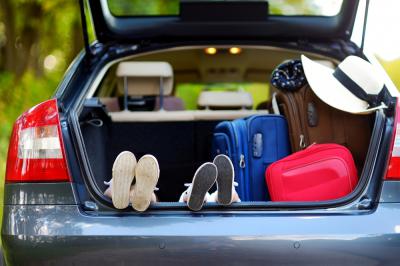 Before you even back out the driveway, stock the car well for travelers of all ages.
If your kids are still in diapers, make sure you have plenty of supplies on hand including diapers, wipes, paper towels, extra clothes, and some empty plastic bags for soiled items.
For toddlers, pack extra clothes as well in case of spills or accidents.
If your child is prone to car sickness, pack a change of clothes, sick bags, and motion sickness medication if your doctor says that's okay.
Stock the car with snacks and drinks everyone loves.
Bring plenty of activities to keep the kids occupied. Movies, tablets, and other electronics can be fun, especially if kids aren't routinely allowed to have them. Pack paper and crayons, stickers, and travel games, too. Bring a few new items that will have special appeal and bring them out when kids get tired of the usual activities.
If you're bringing electronics, start your journey with the fully charged and be sure to pack the chargers for when they need a boost.
When it comes to traveling with kids, timing is everything. Some families like to leave in the evening and drive overnight when the kids will be sleeping. You can also plan some of your drive time around the nap schedule. Make plans to stop along the way for food if you'll be driving during normal mealtimes. Don't arrive so late in the evening that it will be bedtime as soon as the children get out of the car. Give them time to dip into the hotel pool or run around a bit to burn off some energy.
For older kids, consider giving them some control over the trip. For example, let them make a music playlist or select the dinner option. Tweens may enjoy reading the map or GPS to be the navigator. Another fun idea is to allow the kids to make a video diary or journal of the trip, as long as it's not too distracting for the driver.
With a little creativity, children of all ages can have a great time on a road trip. Adults can even have fun then, too!
If you're ready for a new car but your credit is keeping you from getting approved, CreditYes can help with our bad credit auto loan program! We can match you with a dealership in your area that will be with you every step of the way. Our service is fast and free. Fill out our secure online application and get behind the wheel of your next car today!