INSURANCE BUYING TIPS FOR CAR OWNERS
Posted on: Apr. 19, 2017 in Auto Insurance
In most states, car insurance is a necessary part of life if you own a car. However, across the country, insurance regulations and minimum coverages vary widely. For this reason, it's important to understand what is mandated where you live. Equally important is understanding that minimum levels of coverage may not be enough to protect you fully. Understanding insurance can be complicated, but it doesn't need to be.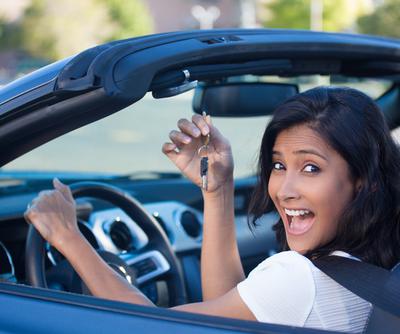 Here are some tips to help you navigate the world of auto insurance:
Your credit score matters. In many states, insurance companies can consider your credit score when setting the premium for your policy. The higher your score, the lower your rate for insurance could be. While it may seem like you credit score shouldn't matter, studies have shown that those with better credit file fewer insurance claims than those with poor credit.
An independent insurance agent can help. When you call an insurance company or visit a website, you may not get the best insurance coverage for your needs. An independent agent, one that can sell you a policy from a variety of insurance companies, can discuss your specific situation with you. They can also explain the differences between policies and help you understand insurance jargon.
Don't shop on price alone. It's important to shop around to get the best prices. Whether you get quotes from insurance companies on your own or work with an agent, it makes good sense to compare the coverages for the price. But it's important to note that the least expensive policy may not be in your best interest.
A higher deductible can lower your cost. Your deductible is the amount you must pay out of your own pocket before insurance starts to pay. The lower your deductible, the higher your premium will be. If you have a solid emergency fund, you may want to consider raising your deductible in order to lower your premium. The amount you save in premiums could make it a chance worth taking.
Don't be afraid to ask for discounts. If you're a homeowner, bundling your home insurance with your auto could lower your rate. You can also get discounts for taking defensive driving courses. If you have a young driver, there are often discounts available if they live away at college most of the year of if they are good students. It never hurts to ask for these.
If you have to spend money on car insurance (and you probably do), it's good to know some tricks and tips to make it really work for you!
If you're ready for a new car but your credit is keeping you from getting approved, CreditYes can help with our bad credit auto loan program! We can match you with a dealership in your area that will be with you ever step of the way. Our service is fast and free. Fill out our secure online application and get behind the wheel of your next car today!