INSURANCE BASICS: UNDERSTAND LIMITS
Posted on: Nov. 04, 2017 in Auto Insurance
In most states in the U.S., you need to have car insurance in order to drive. But, it's not that simple. Most states also impose minimum limits, meaning the amount and kind of insurance you must purchase. This is where it can get tricky for a lot of people. Here we'll explain what limits are and why they matter.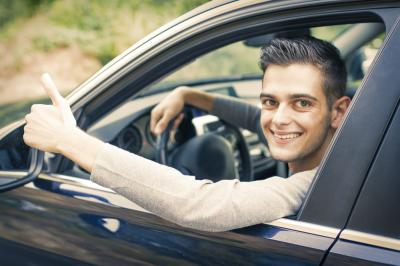 What Exactly Is a Limit?
Each auto insurance policy has a limit to the amount it will pay for each type of coverage. There are state minimums which mean you must buy at least a certain amount or you might as well not even have it. These minimums vary from state to state the insurance company you're buying from should be able to tell you the minimums where you live.
Let's look at an example. Imagine your insurance policy has $10,000 of collision coverage and you have a $500 deductible. If you have an accident and put in a claim, you'll pay the first $500 of damages and then insurance will cover the rest, up to your $10,000 limit. If the rest of the damage costs $9,000, that's what insurance will pay and you're all set. But if the remainder is $11,000, your insurance will only pay to the limit and you'll have to come up with the rest.
How Much is Enough?
You may consider buying less coverage so that your premium will be less expensive. This may or may not be a good idea. If your car is a real clunker and you don't owe any money on it, you may opt for less collision coverage on the assumption that if it's damaged you'll probably get a new one. However, if you still owe money on it or it's in really good shape, you'll want to (or may have to) buy coverage that protects the full value of the car.
What Else Should I Consider?
The value of your car is easy enough to determine, but what about some of the other limits? You must by liability coverage in all states. This type of coverage pays for damage that you cause, whether it's to property or in the form of bodily harm. If your policy has a limit of $25,000 for one person's injuries but that person sustains injuries that cost more than $25,000, you may be held liable for the difference. Your personal assets – the money you have in the bank, your retirement accounts, even your home – can all be at risk if you do not have enough insurance to cover the cost of medical treatment for injuries you cause.
While the cost of insurance does go up if you buy more coverage, you may want to consider this if you have assets to protect. No one wants to assume they'll cause a serious accident or injury someone severely, but it happens.
Comparing Insurance Policies
When an auto insurance company says they can save you money, it's very important that you compare the limits with both policies. One may cost less, but if it doesn't provide as much or enough coverage, the savings may not be worth it. Be sure that when you switch companies, you're getting the level of coverage you need.
If you're ready for a new car but your credit is keeping you from getting approved, CreditYes can help with our bad credit auto loan program! We can match you with a dealership in your area that will be with you every step of the way. Our service is fast and free. Fill out our secure online application and get behind the wheel of your next car today!