INSURANCE BASICS: UNDERSTAND DEDUCTIBLES
Posted on: Nov. 02, 2017 in Auto Insurance
If you're not familiar with insurance, all the terminology and jargon can get overwhelming. It' s almost as though insurance has its own language! This confusion can lead many to purchase the wrong insurance for their situation or find out at the wrong time that they don't have the coverage they need.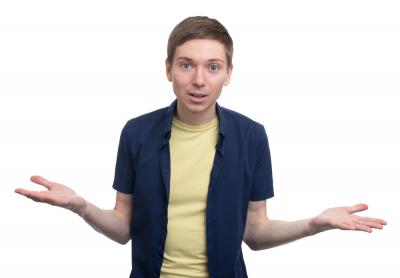 While auto insurance policies vary from state to state and company to company, there are some aspects that are universal. One such piece is the policy deductible. Understanding what a deductible is, how it works, and how it can affect your policy and budget can help you decide what's right for you.
What Is a Deductible?
Essentially, a deductible is the amount of money you'll need to pay out of your own pocket before the insurance company will pay any portion of the claim. Some policies have separate deductibles for different sections of the policy. For example, liability insurance is coverage for bodily injury you cause or damage to another's personal property. Collision coverage pays for damage to your own car if you hit something. Comprehensive covers things like theft of your vehicle or damage if it's broken into and damage from hail or a fallen tree branch. It's important to know what your deductible is for all types of claims you may have.
Do I Always Pay a Deductible?
Every time you submit a claim to your insurance company, you should be prepared to pay your deductible up front. However, there are times when you may not have to pay. Some auto insurance policies cover glass repair for your windshield with no deductible. In some states, you may not be responsible for your deductible if the damage caused to your car was caused by another person. In this case, you may have to pay the money out and you'll get it back later through a process called subrogation. That is, your insurance company attempts to collect back what it paid out from the other driver's insurance company.
Why Does My Deductible Matter?
There are two important considerations when it comes to choosing your deductible. The higher your deductible, the lower your insurance premium will be. This is because the insurance company will not have to pay out as much to fix your car. However, if your deductible is too high, you may find yourself unable to afford it when you need to pay it. If this happens, you could end up in debt or unable to get your car fixed. Deductibles can range from $200 to $1,000 or more, so choose wisely when buying a policy.
Selecting the right deductible sets you up for success. You'll be able to budget for your premiums and be sure you have enough in an emergency fund to cover out of pocket expenses in case of an accident.
If you're ready for a new car but your credit is keeping you from getting approved, CreditYes can help with our bad credit auto loan program! We can match you with a dealership in your area that will be with you every step of the way. Our service is fast and free. Fill out our secure online application and get behind the wheel of your next car today!