IDENTITY STOLEN? TAKE THESE STEPS
Posted on: Oct. 23, 2017 in Credit, Identity Theft

It seems like data breaches are happening more frequently lately and many of them have been huge. Equifax and Yahoo! Experienced massive breaches, giving hackers access to millions of consumer's sensitive data. While these large cyber attacks make the national news, other smaller ones do not. Your information is at risk and so is your identity. Once compromised, thieves can impersonate you, opening credit accounts in your name and sabotaging your credit score.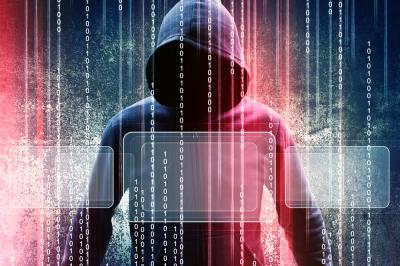 If you are the victim of identity theft, it's important you act quickly. Here are some steps you can take if you suspect your identity has been stolen or compromised.
Contact one of the three credit bureaus to let them know what's happening. They can place a fraud alert on your credit report which will prevent new accounts from being opened in your name. You can do this even if you're not 100% certain there has been identity theft. It's better to be cautious than allow yourself to be further compromised. You only need to alert one bureau – the alert will be spread to the others.
Consider a credit lock or freeze. These steps will make your credit inaccessible to anyone, even you. While it's the most protection you can get, if you're going to be applying for credit, a loan, a job or insurance, you may have to lift the lock or freeze in order to do so. Locks and freezes also cost money, which can add up quickly across the three reporting agencies.
Request a free credit report. Even if it's been less than a year since you last looked at your report, victims of identity theft are entitled to one. Look for suspicious activity such as credit inquiries, debts, new accounts, or changes to your information such as your name, address, or social security number.
Contact your bank, credit card companies, other lenders, and insurance companies. Let them know what happened. You'll want to close existing accounts and open new one with new, secure PINs (Personal Identification Numbers) and passwords.
File a police report. This will be the proof the credit agencies will need to investigate the fraudulent activity.
Work with the lenders who and the credit reporting agencies to remove the fraudulent activity and reverse fraudulent charges.
It's important to monitor your credit report regularly, but if you suspect your information has been compromised, it's even more important to stay on top of things. Your credit score is important for so many facets of life, don't leave it in the hands of thieves.
If you're ready for a new car but your credit is keeping you from getting approved, CreditYes can help with our bad credit auto loan program! We can match you with a dealership in your area that will be with you ever step of the way. Our service is fast and free. Fill out our secure online application and get behind the wheel of your next car today!