IDENTITY PROTECTION IN AN OFFLINE WORLD
Posted on: Dec. 04, 2017 in Identity Theft

During the holiday season, much emphasis is placed on how not to have your identity stolen or your credit cards compromised while shopping online. With all of that focus, thieves may have an opportunity to steal from you if you're not paying attention to your offline behaviors.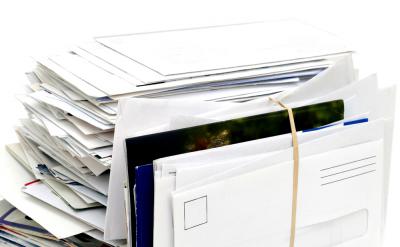 Identity theft can damage a person's credit and make it harder for them to manage daily life. While, in some instances, the fraud victim may not be responsible for charges made in their name, it can take time to sort the mess out, leaving the victim in the lurch.
It's important to protect yourself online, but you must take measures offline as well. Here are the top five things you can do to safeguard your identity in the physical world.
Be wary of public scanners and copiers. If you don't have access to a copier or scanner at home, you may need to use public ones such as in libraries or office supply stores. These days, scanners and copiers can keep a record of the information you put through it. And because these machines are often leased, it's hard to know who is going to get that machine next. If you must copy or scan items like tax returns, medical records, or credit card information, make sure you know who can access the machine throughout its life.
Keep your car locked. Do you keep your registration or insurance information in your car? Even if you don't keep valuables in there, it's important to lock up your car. All it takes is someone getting one or two pieces of information about you for them to get started. Don't tempt thieves.
Lock your home, too. Gone are the days when you can leave your front door unlocked to run to a neighbor's or take the dog for quick walk. When someone wants to rob you, they often look for patterns and habits you may have to know when they'll have the best chance. Locking your door, even if you'll only be gone for a minute, helps prevent these opportunistic thieves from getting in your home easily.
Reduce your mail. Most people get pre-approved credit offers, utility bills, statements, and other pieces of mail that you may or may not even need. While you might not be able to get rid of all mail, reducing the junk is especially important. You can visit OptOutPrescreen.com, which is the official website to opt in or out of offers for credit and insurance. You can also go to DMAchoice.org to stop receiving other junk mail.
Use a crosscut shredder. You must dispose of your unwanted mail properly, as well as any other paperwork you may no longer need. The best thing you can do is use a crosscut shredder to be sure it can't be put back together. Thieves have no problem going through your garbage to find out information they can use.
Protecting your identity both online and off is just one more piece of the credit puzzle. Monitor your credit reports regularly so you'll know if any accounts were opened fraudulently in your name. You put in a lot of effort to maintain a good credit score. Don't let thieves drag it down.
If you're ready for a new car but your credit is keeping you from getting approved, CreditYes can help with our bad credit auto loan program! We can match you with a dealership in your area that will be with you ever step of the way. Our service is fast and free. Fill out our secure online application and get behind the wheel of your next car today!