HOW TO BUY A USED CAR WITH BAD CREDIT
Posted on: Jan. 21, 2017 in Car Loans, Cars

If you're ready to buy a new car but you're not sure where to start, the process can be very overwhelming. New cars, used cars, pre-owned cars, dealerships, private sales – so many options! If you don't have great credit or lots of cash, a used car is likely your best bet. But still, it can be hard to know where to buy.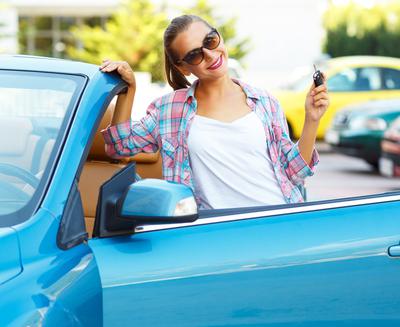 It may be tempting to find a car on the internet or through a message board. While you may find a great deal, unless you know the person and really do your homework about the car, it could end up being a nightmare. Also, you may find it more difficult to obtain a loan. You'll also need to handle your own paperwork with the department of motor vehicles, so you should be prepared for that.
If you need to apply for a bad credit auto loan, CreditYes can help. We operate in all 50 states to help buyers who meet the income, employment and credit requirement to obtain the car they need. We can connect you with a dealership and you can be driving your new-to-you car in as little as one day. The paperwork is minimal and we can guide you through it.
Once you're in your new vehicle and making regular payments, you'll also be able to rebuild your credit, something you can't accomplish through a private seller. Timely payments on an installment loan are a great way to show you're a responsible borrower and raise your score!
If you need auto financing but your credit is keeping you from getting approved, CreditYes can help! We can match you with a dealership in your area that will be with you every step of the way. Our service is fast and free. Fill out our secure online application and get behind the wheel of your next car today!