HOW BAD CREDIT AFFECTS YOUR INSURANCE PREMIUM
Posted on: Jan. 11, 2017 in Debt, Credit Score, Auto Insurance

Do you have bad credit? If so, you probably already know that this will make it harder for you to buy a house, borrow money, or get a credit card to your favorite store. But did you know that it can also mean auto insurance companies will likely charge you significantly higher premium?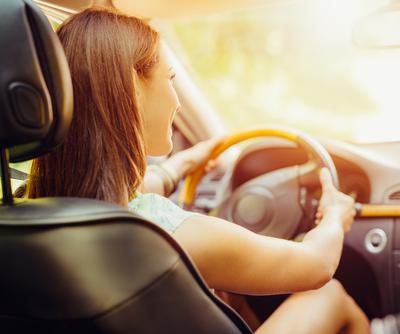 A recent study commissioned by Insurance Quotes found that the insurance rates for drivers with bad credit can be two to three times higher than that of someone with a similar background who has good credit. While this isn't a new practice, there are still many people who don't realize that their credit score can be a determining factor for their auto premium. Actuaries, the people who calculate what your insurance premium should be based on a number of risk factors, feel that those with better credit are less likely to file a claim and therefore the insurance company will see that person as a better risk and make their premium lower.
Exactly how much weight an insurer will put on your score can vary, not just by company but also by state. Some companies may run your credit only at the initial quote and then never run it again. Others may run it periodically and adjust your rate based on their new findings. This is one reason why requesting your credit score at least annually can come in handy. If you have been working on raising your score and know that it's improved, you may want to call your insurance company and ask if they can run it to possibly see a decrease in premium. Keep in mind that if your score went down or is lower than when you first bought your policy, this can backfire.
If your insurance is more than you can handle and you think this is due to your credit and not other factors like a poor driving record, you may still have options. Depending on where you live, there may be an insurer who specializes in bad credit auto insurance. And while insurers who don't use credit scores at all are less common, they do exist. It makes sense to shop around and do your homework. It's also worth noting that many insurers count on you not wanting to go through the hassle of moving you're your insurance to a new company and they don't necessarily reward long-term customers with better rates.
If you're struggling with bad credit, understand that you're not alone. There are companies who will work with you to help you get the resources you need like a car and the necessary car insurance.
If you need auto financing but your credit is keeping you from getting approved, CreditYes can help! We can match you with a dealership in your area that will be with you every step of the way. Our service is fast and free. Fill out our secure online application and get behind the wheel of your next car today!