HIT-AND-RUNS: THE BASICS
Posted on: Mar. 08, 2017 in Accidents, Auto Insurance
A hit-and-run accident is exactly what it sounds like. When a motorist causes an accident and knows it, and then leaves the scene, this is a hit-and-run. Whether the driver hits a car, a pedestrian or causes property damage, the driver is required to stay at the scene to take responsibility for the accident.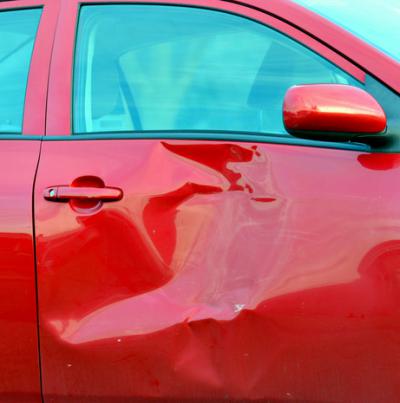 If you are the victim of a hit-and-run, you may initially be confused and disoriented. Knowing what to do before an accident happens will give you a clearer idea of what you can do if you find yourself in this situation.
Get yourself to safety, if you can. Do not chase the driver. Pull over as soon as it is safe to do so and make sure all other passengers in your car are okay. Assess the damage to your car if it's safe to do so.
Note the details of the incident. Any information you can recall about the car that hit you can be used to help identify the responsible party. For example, try to remember the make and model of the car, the color, and as much of the license plate number. This may be difficult, and if you cannot recall or didn't see the other vehicle, understand that this is not your fault. Other details to try to remember are

The precise time and location of the incident, or as precise as possible.
Details such as how the accident happened and the direction the other car headed.
If there were witnesses, obtain their name and contact information in case the authorities want to follow up on details.

Call the police. You'll need to get a police report to file a claim with your insurance company. Even if the details you can provide are limited, you'll still want to report the incident through official channels.
Call your insurance company. File a claim with your insurance company and explain the circumstances. Depending on what state you live in, either your collision coverage or your uninsured motorist coverage will pay for damages. If the driver is eventually identified, they may become responsible for the damages.
Being the victim of a hit-and-run can be scary and frustrating. Making sure you have adequate insurance coverage for yourself can help you in case you find yourself in this situation. Of course, if you are involved in an accident, stay at the scene. While you should not admit fault after an accident, you should assess damages, alert authorities, and check on other drivers. While you hope you never are involved in an accident, knowing what to do can help ease some of the aggravation.
If you're ready for a new car but your credit is keeping you from getting approved, CreditYes can help with our bad credit auto loan program! We can match you with a dealership in your area that will be with you ever step of the way. Our service is fast and free. Fill out our secure online application and get behind the wheel of your next car today!