HAVE YOU CHECKED YOUR CREDIT REPORT YET?
Posted on: Aug. 05, 2017 in Credit

Have you checked your credit report? If not, you're not alone. It turns out that many American's haven't looked at their credit report in the past. Credit.com conducted a survey of almost 4,500 Americans and found some surprising statistics about why people don't look at their report.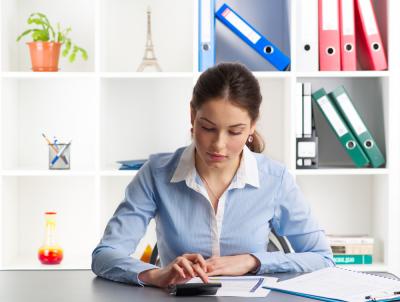 Before we get to that, let's talk about what a credit report is. Your credit report contains your credit history – what credit accounts you have, the status of the accounts, what you still owe, and if you've been late with payments. The detailed information contained in the report is used to compile your credit score and to determine your eligibility for loans, credit cards, rental properties, and even jobs.
So why don't people check their report?
34% just never thought about it.
26% don't think it's important.
29% think they don't need to because they always pay their bills on time.
19% felt since they already know their score, they don't need the report.
13% are afraid to look.
Here's the truth: Your credit report is important! It contains vital information that lenders, employers, and landlords are using to make decisions that will impact your future. In addition, routinely checking your report is a good way to make sure your identity hasn't been compromised. Credit reports can also contain incorrect information, and reviewing it periodically means you're more likely to spot the inaccuracies.
You can get a free copy of your report from each of the three major credit bureaus, Equifax, TransUnion, and Experian once every 12 months. AnnualCreditReport.com offers these reports for download.
While it can be scary to look at your report, especially if you know there will be some problems, it's much better to tackle the problem head-on than to pretend it doesn't exist. Once you know what items are bringing your score down, you can work to resolve them and get that score back up.
If you're ready for a new car but your credit is keeping you from getting approved, CreditYes can help with our bad credit auto loan program! We can match you with a dealership in your area that will be with you every step of the way. Our service is fast and free. Fill out our secure online application and get behind the wheel of your next car today!