GOT DEBT? YOU'RE NOT ALONE
Posted on: Aug. 30, 2017 in Debt

The Federal Reserve Bank of New York has released a report indicating that household debt rose to a record $12.84 trillion in the second quarter. This is a $114 billion increase. Mortgage debt, auto loans, and credit card balance are responsible for this leap.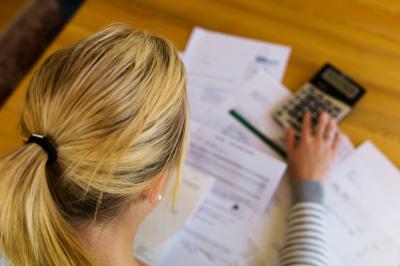 According to the Quarterly Report on Household Debt and Credit, household debt levels have been rising each quarter for the last three years. The only major debt category that did not rise was home equity lines of credit.
The largest debt burden for American households was mortgage debt at $8.6 trillion. Next up was student loan debt at $1.34 trillion and auto loan debt at $1.19 trillion. Although auto loans are the third largest debt burden, they saw the biggest increase over last quarter – 7.8%. Credit card debt was up 7.5%, and student loan debt increased by nearly 7%.
Delinquency rates, however, did not experience a significant change from the previous quarter. The Fed notes that there are signs that this number will begin to rise. Newly delinquent debt, meaning debt that is more than 30 days overdue for the first time, rose to 6.19%. This is an increase of .29% from last quarter and 1.12% from this time last year. While this is not a large number or a large increase, it does indicate an upward trend.
Around 10% of student loan debt was newly delinquent, continuing this debt categories place as the category with the highest rate of delinquency.
Debt continues to be a large burden for many households in the U.S. and it appears things are not likely to get better. Increased debt and delinquencies means credit scores among these household members are likely going to drop.
If you're ready for a new car but your credit is keeping you from getting approved, CreditYes can help with our bad credit auto loan program! We can match you with a dealership in your area that will be with you every step of the way. Our service is fast and free. Fill out our secure online application and get behind the wheel of your next car today!