GET THE MOST FOR YOUR TRADE IN
Posted on: Jul. 23, 2017 in Cars

If you have a car but it's time for a new one, your current vehicle may be able to cover some or all of the down payment on your new vehicle. Trading in your vehicle to the car dealer is generally quick and easy. You could sell your car privately and may even be able to get more money than you would from trading it in, but that will require more leg work on your end.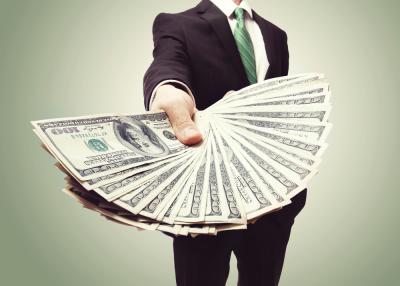 If you're considering trading in your current car, here are some tips to keep in mind.
Clean the car up. The less work the dealer has to do to get your car prepped for resale, the more they'll consider paying for it. Give it a very thorough cleaning or have it detailed. Make minor repairs like replacing burned out lights or changing out the wiper blades if they are worn.
Do your homework. Research how much your vehicle is worth by checking out websites that offer trade in values like Kelley Blue Book or Edmunds. It will be easier to negotiate with the car dealer if you have some idea of your car's value. Bear in mind the condition of the car – both cosmetic and mechanical – will be factored in to the value, so be honest with yourself about work your car may need.
Think seasonally. If you try to trade in your convertible in the winter or your all-wheel drive SUV in the summer, you may not get as much for it as you would if you changed your schedule. Of course, you may not have any control over this at all, but it's something to think about as you plan ahead.
Show proof of maintenance. If you were careful to take care of your car, be sure to show those records to the dealer. Proving that the car was well-maintained can only help.
At the end of the day, the dealer wants to buy your car for as little as possible, knowing full well that you want to sell it for as much as you can get. There may be some negotiations involved, but it's worth it to get the best deal. Getting a nice trade-in for your car can be a huge plus when it comes time to lay out the down payment on your new car!
If you're ready for a new car but your credit is keeping you from getting approved, CreditYes can help with our bad credit auto loan program! We can match you with a dealership in your area that will be with you every step of the way. Our service is fast and free. Fill out our secure online application and get behind the wheel of your next car today!